no account? click here.
already a member?
sign in
Jascots' wedding services... Great wine for a great day.
What wine will compliment our food? How much Champagne do we need for a toast? Should we taste the wine before we purchase? ...and what about the budget!?... Sound familiar? Trust Jascots.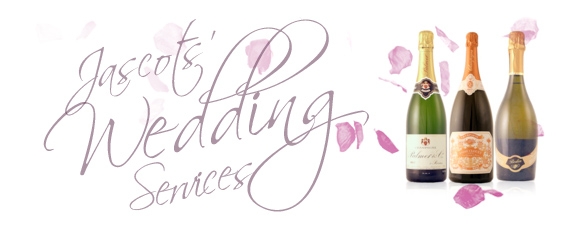 Why choose Jascots as your wine supplier for your big day?
For all couples planning a wedding, there is the desire to please everyone, and the ever-more important matter of managing a budget. From Jascots you can expect expert advice and total support.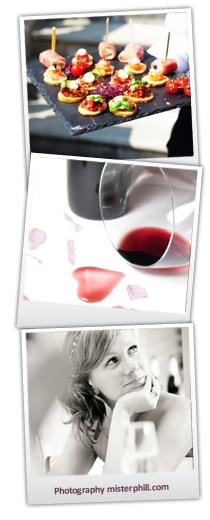 Food & wine matching advice
From Lobster crostini to fillet of West Country beef Wellington, the Jascots Team is on hand to give you advice on all aspects of selecting the perfect wine for your canapés and wedding breakfast menu.
Stunning vintages
For weddings of any scale, encompassing some of the best vintages of champagne and sparkling wine to reds, rosés, whites and sweeties, our extensive list caters for all tastes. Our expert team can recommend a selection of wines tailored to suit your individual requirements.
Pre-purchase wine tasting
Of course we can taste the wines with you in advance, it's our job to make sure you are completely happy with the selection and once you've made the decision you can leave the rest up to us.
And the budget?
We know how to stay in budget ensuring our volume estimates are accurate so that you won't needlessly go over budget. We have excellent wines across a range of budgets and of course when you're buying in quantities we offer fantastic value.
Be confident - it's hassle free
Jascots ensures your chosen wine stays in stock and we will co-ordinate with your caterer or event organiser to make sure the wines get to you on time and on the specified day.
Jascots can help
We want to help make your day as special as possible, just contact the team using the form below and we'll come straight back to you.
Telephone 020 8965 2000