no account? click here.
already a member?
sign in
Jascots is driven by a dynamic team, who recognise that their work has an environmental impact resulting from resource consumption, transport, purchasing and waste production. As a consequence of this, the management are committed to continuous improvements in environmental performance.
Jascots main aims are:
To use resources efficiently, prevent pollution and minimise any adverse environmental effects caused as a result of our activities or products
To manage our waste sustainably and recognise our responsibility to recycle wherever possible
To align our environmental practices and procedures with those of our clients
To promote environmental awareness, provide training and ensure every member of the team understands their environmental responsibilities
To promote sound environmental practices with our suppliers
To meet and, where practical, exceed all relevant regulatory requirements
We are currently working towards the following specific objectives:
Reduce our carbon footprint per bottle of wine sold
Increase the number of bottles we bottle in the UK
This policy is communicated to all employees, partners, suppliers and contractors. It is subject to regular review.
Dated: 1st January 2014
The Drinks Business Green Awards 2013
Jascots Wins SPECIAL Commendation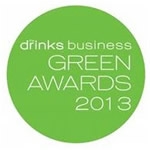 At the Drinks Business Awards 2013 prize giving Jascots Wine Merchants was awarded a Special Commendation for its Environmental policies, management and practices.
The commendation read: "Rightly commended by the judges, Jascots Wine Merchants has since 2010 employed sustainable practices, working with the Carbon Trust to reduce its CO2 emissions and increase recycling both within its own business but also among its customers with a complimentary collection of client's waste bottles and boxes."
Jascots shortlisted for The Drinks Business Green Awards 2012

Jascots was shortlisted for the Drinks Business Green Awards 2012 Environmental award.
The Award looked at a wine brand or marketing campaign which really demonstrated that care and consideration for the environment is an integral part of the company ethos. The Award included concepts such as environmentally friendly pest control, recycling plans, renewable energy utilisation and reduction of waste.
The judges for this award took into account issues such as weight of glass and packaging. It additionally considered issues with regards to the community as a whole.
Recycling and Carbon Offset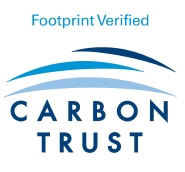 For 2013 Jascots' carbon footprint was 113.5 tCO2e, as independently verified by the Carbon Trust. This represents a further 10% absolute reduction from 125.9 tCO2e on top of last year's reduction of 16%. Remarkably, this was achieved whilst Jascots' sales were up over 20% year on year delivering a relative per bottle reduction of 26.3%. CO2 that could not be reduced has once again been offset through the purchase of carbon credits.
Jascots currently recycles 90% of office waste and has reduced its usage of paper by 25% in the last 3 years. For example, the proportion of customers receiving paper invoices has been reduced from 43% to 3% since 2009. Overall Jascots has reduced the volume of its waste going to landfill by 50%.
Dated: 27th January 2014
ISO 14001 (Environmental Management System)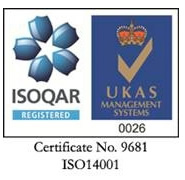 In October 2011 Jascots gained ISO 14001 (Environmental Management System) certification. ISO 14001 is the internationally recognised standard for the environmental management of businesses. It prescribes controls for those activities that have an effect on the environment. These include the use of natural resources, handling and treatment of waste and energy consumption.
Dated: 5th October 2011