no account? click here.
already a member?
sign in
We Recommend
We think that with over 400 different wines on our list you would expect your wine merchant to help you with your selections.
We also think that whilst many of you love to pick up the telephone and chat through your wants and needs with our great team, some of you may not have the time for that. So, we have asked David, Jascots' own Master of Wine and Purchasing Director, to give you his own personal recommendations for this winter. So here they are...
For the winter of 2012, David Round Master of Wine Recommends...
Sparkling
£31.35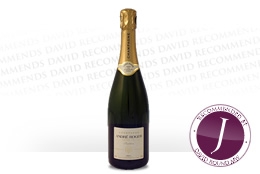 In the dark depths of winter, we all need a treat, but while big brand champagnes are reassuringly familiar, they seldom excite the way a top quality small producer can do. And no small producer's champagne has ever excited me the way André Roger's did the first time I tasted it. The nose is biscuity, lively and very refined, while the palate is dry, fresh, intense, complex and supremely elegant. This is the ultimate apéritif.

£13.80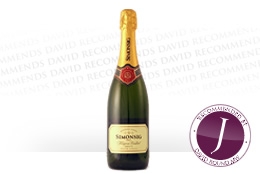 With fizz being a staple requirement of the party season, having a suitable alternative to champagne on hand can be vital. Simonsig's Kaapse Vonkel Brut fills this gap perfectly: this blend of Chardonnay and Pinot Noir is South Africa's answer to champagne, and a very impressive answer it is too, with its freshness, full flavour and fine texture.

White
£7.90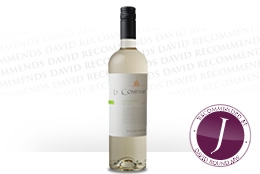 I always have a few bottles of this at home, and I suppose it's the closest I come to having a house wine. In quality terms it sits some way above the vast majority of Sauvignon Blanc from Chile. Stylistically it combines the sunshine-in-a-glass flavours of New Zealand with some of the more buttoned-up, brooding intensity of the Loire Valley, making it a really good all-purpose wine that is equally happy on its own or with a whole range of seafoods and salads.

£12.30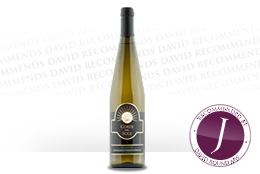 Soave is one of Italy's classic white wines, but you can't take any short-cuts here if you want the real thing. Corte del Sole's Classico is made from Garganega grapes grown on the chalky soils of the estate's finest vineyard at the very heart of Soave. It is scintillatingly pure, with focused, mineral fruit and dry, refreshing finish - the perfect partner for a smoked salmon starter.
View wine information as a PDF

£14.20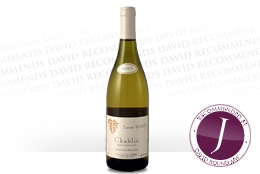 Chablis, that most traditional of white wines, seems to be more popular than ever, and for one simple reason: it is a unique style that no other region in the world has been able to imitate. Louis Robin's 2011 is a hallmark example, showing the combination of rounded ripe fruit, notes of honey and apple, firm mineral backbone, crisp acidity and bone dryness. If you've got oysters on your menu, then make sure you've got this Chablis in your fridge.

Red
£7.90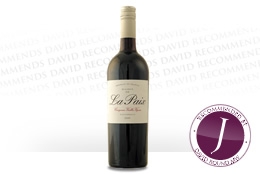 We have introduced a great many new wines to our range in the three years since we first started buying this one, but Maison de la Paix's Carignan still stands out for its absolutely remarkable value. Made from grapes grown in 40 year-old vineyards around Saint-Chinian in the Languedoc, it's a brilliantly versatile red, soft and smooth enough to be enjoyed on its own, but endowed with enough spicy richness to be more than a match for winter stews.
£14.20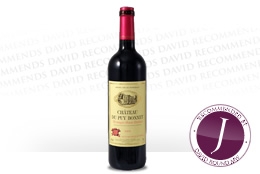 If you sometimes find yourself wondering what all the fuss is about red Bordeaux, and many of us have those moments, then here is a wine to convince you it can be both joyous and seriously impressive at the same time. Made predominantly from Merlot, it has very ripe, plummy fruit on the palate, while the palate is enveloping rich, with velvet tannins and concentrated fruit which carries through a long finish. This just cries out for a big roast bird with all of the trimmings.

£23.50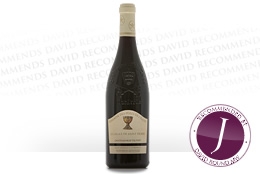 We take a great deal of trouble to make sure we get the classics right, and we brought this Châteauneuf-du-Pape in recently after a thorough search of the region and a great deal of tasting. Made from 95% Grenache, 2% Syrah and 3% Mourvèdre, this is how all Châteauneuf-du-Pape should be - spicy, ripe, and generous, with precise, peppery, red fruits. It's a hugely impressive wine that would go perfectly with a rib of beef.

Sweet
£16.60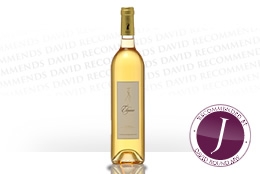 Muscat is a grape that seems to be going places, so we went down to the Languedoc to find a delicious dry version. We met with success at Mas de Madame, but we found this fabulous sweet Muscat at the same address. Made from grapes grown in 60 year-old vineyards on the coastal plain between Montpelier and Sète, this has the sweetness of a fine Sauternes. It is beautifully fresh, pure and refined, and would work well with fresh fruit desserts.
For more information, or to buy a bottle (or a case!) of any of these wines, click on the links below.
Displaying 1-6 of 6