no account? click here.
already a member?
sign in
" Domaine Patriarche's fabulous offering from this premier cru vineyard in Meursault has a wonderfully deep, rounded nose showing notes of hazelnuts, oatmeal and green fruits. The rich, Chardonnay fruit continues on the palate with superb concentration, multiple layers and fantastic length. "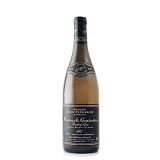 Export to PDF
food & wine matching... Fish & Shellfish, Roast Lamb & Roast Chicken
White
Save £81.00 a case
Dry Rich & Complex
Wine Type... White WineVintage... 2010Style... Rich & Complex WhitesCountry... FranceRegion... BurgundySub Region... MeursaultGrower Name... Domaine PatriarcheGrape Variety... ChardonnayABV... 13.5%Closure... Natural Cork
Les Genevrieres
Les Genevrieres is a 16.48 hectare Premier Cru climat in Meursault. The vineyard comprises of four contiguous sub-climats towards the southern end of the commune, just north of Les Charmes. The east facing vineyard lies at altitudes of between 240 and 280 metres, and benefits from soil with a higher proportion of clay than many other Meursault premier crus. The name Genevrières derives from the supposed presence there, generations ago, of juniper bushes. By reputation, the Genevrières is considered qualitatively second only to Perrieres, although many commentators express a personal preference for Les Genevrières. The wines are significantly less austere than Les Perrières, but more exotically spiced, fatter and with greater finesse.
Domaine Patriarche
For 7 generations the Patriarche family has been growing vines on their 12 hectare estate in Meursault. Alain Patriarche took over the land from his father in the 1970s and has upheld the family tradition ever since. After harvesting. estate wines from different parcels of land are vinified separately to retain their intrinsic characteristic of terroir. Grapes are pressed and subsequently fermented in oak, (25% of which is new oak) before being oak and lees aged in the best traditions of Meursault and finally bottled with minimal fining and filtration.

Burgundy
Burgundy is a region in eastern France famous for its red and white wines made almost exclusively from Pinot Noir and Chardonnay respectively. Sparkling wine, known as Crémant de Bourgogne, is produced using the traditional method, usually from a blend of these grape varieties.
Vineyards are based on ancient Jurassic Limestone, beginning with the Chalk hills of Chablis and continuing south south-west with a long escarpment forming the famous Côte d'Or. Broadly speaking, the Burgundian climate is continental, which is in direct contrast to that of Bordeaux - winters are noticeably colder and summer days are a little cooler than its famous counterpart.
Arguably Burgundy's greatest wines are produced along the Côte d'Or escarpment, especially those in the Côte de Nuits.
Chardonnay
Chardonnay is arguably the best known and most versatile white grape variety in the wine world. It's traditional homeland is that of Burgundy, where it is responsible for such names as Chablis, Meursault and Puligny-Montrachet to name but a few, but it has also found success in almost every wine-producing region the world over - partly due to its versatility, used as it is as a varietal wine, in blends and as a key ingredient of many sparkling wines.
The vine itself produces relatively high-yields and is very hardy. Wines made from chardonnay tend to have high acidity and ripe apple and citrus flavours and offer value at every price point. It lends itself well to oak treatment, and the best examples of high-quality Chardonnay can age and develop over many years.
" Made from 70 year old vines, the Meursault Vieilles Vignes from Domaine Patriarche shows a fresh and classic minerally nose, complemented by delicate oak on the palate, ripe Chardonnay fruit with excellent balance and length... "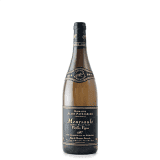 food & wine matching... Fish & Shellfish, Pasta - Creamy & Roast Chicken
White
Save £34.80 a case
Dry Rich & Complex
Wine Type... White WineVintage... 2010Style... Rich & Complex WhitesCountry... FranceRegion... BurgundySub Region... MeursaultGrower Name... Domaine PatriarcheGrape Variety... ChardonnayABV... 13.0%Closure... Natural Cork