no account? click here.
already a member?
sign in
" Extremely unusual and extremely fine Gew?rztraminer/Sauvignon blend made by Giacomo Tachis ? Italy?s most famous and successful winemaker. Caramelised citrus and apricot fruits, very aromatic, warm, super-sweet wine but with good acidity and ravishingly dense texture. "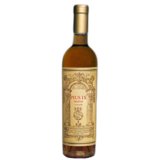 Export to PDF
food & wine matching... Puddings - Sweet, Cheese - Blue & Cheese - Soft
Pudding
Save £37.80 a case
Sweet Rich & Complex
Wine Type... Pudding WineVintage... 2004Style... Rich & Complex WhitesCountry... ItalyRegion... MarcheGrower Name... Il PollenzaGrape Variety... Gewurztraminer, Sauvignon BlancABV... 13%Closure... Natural Cork
Il Pollenza
The Brachetti-Peretti family is a long established Italian family hailing from the Marche region, but with origins from the Veneto area dating back to 1200.The estate of Il Pollenza is spread over spendidily picturesque hills in the Marche region that were purchased by Count Brachetti0-Peretti more than twenty years ago from the Antici Mattei princes. Of the approximately 200 hectares, around 50 are dedicated to vineyards.
The vineyards are all located on the Il Pollenza estate, approximately twenty five kilometres from the sea and lying at an altitude between 130 and 150 metres above sea level. The vineyards are moxtly planted with international varieties such as Cabernet Sauvignon, Cabernet Franc, Merlot, Pinot Noir, and Syrah. There are also some local varieties such as Trebbiano and Sangiovese. The soils range from medium-deep to deep clay and gravel in some parts.

The technologically ultra-modern cellar assures a limited production of quality wines. It is equipped with avant-garde systems for the conservation of wine and vats bearing the family name in vitrified cement and metal, as requested by the great world famous oenologist, Giacomo Tachis.Giacomo Tachis, best know for his work establishing the so-called Super Tuscan?s of the famous Marquesses of Antinori, has been the consultant winemaker at Il Pollenza for many years, thanks to his friendship with Count Brachetti-Peretti. Giacomo was forced to retire in 2008 due to ill health, and has been replaced by leading Italian winemaker Carlo Ferrini.
Marche
Marche is the eastern-most region of Italy's central belt, stretching from Tuscany all the way to Umbria and the Adriatic coast. Its topography is defined by coastal plains rising inland to rolling hills synonymous with the Italian landscape and culminating in the central spine of the Appenines. Outstanding red wines are made from the famous Montepulciano variety, while white wines are typically produced from local, native varieties such as Verdicchio or Trebbiano.
Sauvignon Blanc
Sauvignon Blanc is a high quality white grape whose spiritual home is France, and more specifically the Loire Valley, where it produces crisp, acidic wines with green and citrus fruit flavours, and a hallmark streak of minerality in the best examples.
In more recent years, the variety has been adopted by New Zealand as their signature white variety, showing concentrated gooseberry, citrus and stone fruit flavours. New Zealand Sauvignon, especially that from the Marlborough region, has become an 'instant classic' and is a must on all good wine lists and home cellars. The variety has also come to prominence in Chile and South Africa and is also a key ingredient in many of the great sweet wines of the world.
Gewurztraminer
Gewurztraminer is a pink-skinned variety used for production of pungent, full-bodied white wines. Its pungent aromas make it an easy grape to spot, and its deep colour, opulent aromatics and viscous, full-bodied texture make it even easier! It is grown extensively in the Alsace, where it is one of the region's 'noble' varieties, and its exotic flavours of spice, lychees and scented blossom make the wines characterful and versatile when matching with various world foods. Indeed, it is this character that gives the grape its name, derived from the German 'Gewurx', or 'spiced'.