no account? click here.
already a member?
sign in
" 2009 was a truly great year in Bordeaux, and Puy Bonnet has produced a wine befitting of the vintage, with its plump, vinous and fat nose, ultra soft, velvety tannins and all the unctuous, richness of fruit that you could possibly want from Claret. "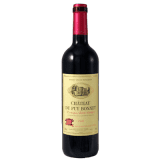 Export to PDF
food & wine matching... Roast Pork, Roast Lamb & Cheese - Hard
Red
Save £17.40 a case
Medium Bodied
Wine Type... Red WineVintage... 2009Style... Medium Bodied RedsCountry... FranceRegion... BordeauxSub Region... St-ÉmilionGrower Name... Chateau du Puy BonnetGrape Variety... Merlot, Cabernet SauvignonABV... 14.5%Closure... Natural Cork
It's becoming harder and harder to find something delish, full, generous and really classy from Bordeaux at an affordable price point. To keep the price sensible, we turned to Montagne St-Émilion on the Right Bank and found Chateau du Puy Bonnet. What a triumph our first listing from this appellation is.
Chateau du Puy Bonnet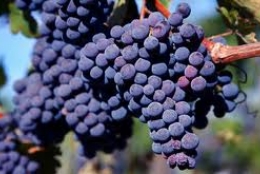 Chateau du Puy Bonnet is situated on an exceptional terroir of deep, free-draining calcareous soils in the satellite appellation of Montagne St-Emilion on Bordeaux's right bank.
Montagne-Saint-Émilion only produces red wine, and nearly all of the grape varieties from Bordeaux can be and are used, such as Cabernet Sauvignon, Cabernet Franc, Merlot, Cot and so on. In practice it is Merlot that is used most often and Chateau du Puy Bonnet is no exception, with a typical encepagement of 85% Merlot.
The vineyard of Montagne can be found northeast of Saint-Émilion, on the right bank of the Barbonne. It forms part of the "satellites" of the Saint-Émilion vineyard along with the vineyards of Lussac-Saint-Émilion, Saint-Georges-Saint-Émilion and Puisseguin-Saint-Émilion.
The base yield is fixed at 45 hl/hectare with a limit of 20%. Before the chaptalization and concentration process, the must (the residue of grapes, after the juice has been extracted) must contain a minimum of 187g/l of natural sugar. After fermentation, the wine must have a minimum alcohol level of 11% vol.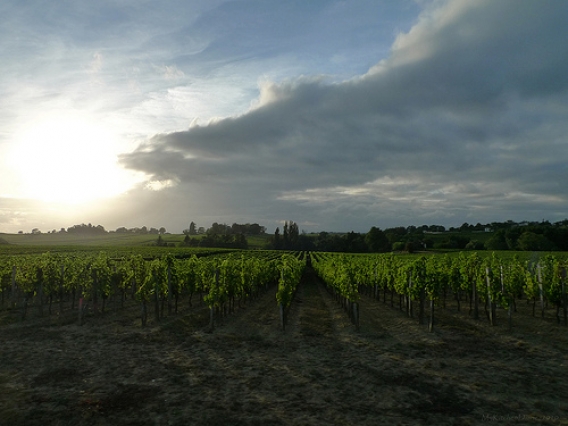 Bordeaux
Bordeaux is a region in south-west France bisected by the river Gironde Estuary, producing high quality red, white and sweet wines. The region can be split into two distinct styles on different sides of the river, 'left bank' and 'right bank'. On the left bank the vineyards are typically free-draining gravel soils, while the left bank has a higher proportion of clay. Bordeaux as a whole enjoys a continental-maritime climate.
Red wines are typically a blend of grape varieties. Wines from the left bank of the river are usually the traditional 'Bordeaux Blend' of Cabernet Sauvignon, Merlot and Cabernet Franc, while those from the right bank are typically Merlot and Cabernet Franc.
Dry and sweet white wines are made from a blend of Semillon and Sauvignon Blanc, although some dry whites are produced using 100% Sauvignon Blanc.
Cabernet Sauvignon
Cabernet Sauvignon is a black grape variety which produces red wines of high quality in many wine-producing regions world-wide. Its hallmark characteristics are black fruit flavours, particularly blackcurrant, and often a menthol or eucalyptus secondary note. It is a hardy grape able to grow in both hot and cooler climates alike.
Cabernet Sauvignon's traditional home is Bordeaux in South-West France, where it is commonly blended with Merlot and Cabernet Franc to produce what is known as a 'Bordeaux Blend'. Such blends are increasingly popular in other parts of the wine-making world such as South Africa, Australia and South America. It is also found as a varietal wine, particularly in New World regions such as Coonawarra in Australia or Napa Valley, California.
Merlot
Merlot is a red grape variety, famous for its use in the great wines of Pomerol and St-Emilion on Bordeaux's right bank and now of immense popularity the world over, competing with Cabernet Sauvignon as the most planted black grape. It is used both as a single varietal where it produces wines of a fruit-driven nature, with soft and ripe black fruit flavours and gentle tannins, or as part of the traditional Bordeaux blend where it partners with Cabernets Sauvignon and Franc to produce wines in the style of the Bordelaise - in such blends it plays the role of bringing softness of fruit to the sometimes austere and lean Cabernets. Outside of France, it is grown in all wine-producing countries, but is most well known in Chile, Australia and California.
" "This attractive blend of 45% Merlot, 45% Cabernet Sauvignon, and 10% Petit Verdot reveals notes of tobacco leaf, cedarwood, black currants, and spice box in its medium-bodied, soft, friendly personality... "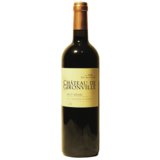 food & wine matching... Roast Beef / Steak, Roast Lamb & Game & Venison
Red
Save £22.20 a case
Medium Bodied
Wine Type... Red WineVintage... 2008Style... Medium Bodied RedsCountry... FranceRegion... BordeauxSub Region... Haut-MédocGrower Name... Château de GironvilleGrape Variety... Cabernet SauvignonABV... 13%Closure... Natural Cork