no account? click here.
already a member?
sign in
" This superb Barolo from Ballarin is deep ruby red with a rich and heady bouquet. On the palate the wine is elegant with overtones of sour cherries,roses and violets with a powerful and fat flavour and a long, long finish.Cascina Ballarin "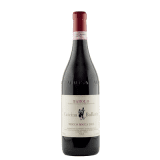 Export to PDF
food & wine matching... Roast Beef / Steak, Venison & Roast Lamb
Red
Save £58.80 a case
Dry Rich & Complex
Wine Type... Red WineVintage... 2006Style... Full & Rich RedsCountry... ItalyRegion... PiemonteGrower Name... Cascina BallarinGrape Variety... NebbioloABV... 14%Closure... Natural Cork
Cascina Ballarin is a family-run farm. Ever since 1928, when building work began on the house, our family has been working and running the land and cellars. Each area of de production is handled meticulously in person: in the countryside - pruning in the winter, various jobs in the summer, the grape-harvest in the autumn - and in the winery, where the wines are fermented, racked, bottled and packaged.
The vineyards are mainly located in the villages of La Morra and Monforte d'Alba, with the following varietes being grown: Nebbiolo, Barbera, Dolcetto (and a very limited quantity of cabernet sauvignon). All the grapes grown on our farm are using in making our three main red wines - Barolo, Dolcetto d'Alba and Barbera d'Alba - as well as several crus.
Piemonte
Piemonte is one of the best-known and finest wine regions in Italy. The regional capital is Turin, and it is found to the north-west of the country at the sourhern end of the Alps - indeed the name 'Piemonte' can be loosely translated as 'at the foot of the mountains'. Nebbiolo produced here goes into the world famous wines Barolo and Barbaresco, while Barbera is found all over the region, with the finest wines made in the towns of Alba and Asti respectively. White wines of the region include the sparkling or sweet Moscato d'Asti and the widely planted Cortese, responsible for steely, bone dry Gavi.
" Virtually pitch black in colour with a black cherry edge and the nose is concentrated cherries, spicy blackcurrants, with dark plum and strong tones of succulent liquorice. It's pure, rich and deeply sexy and long, long, long... "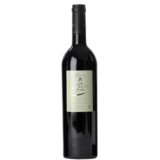 food & wine matching... Roast Beef / Steak, Roast Lamb & Casseroles & Stews
Red
Robust & Spicy
Wine Type... Red WineVintage... 2006Style... Robust & Spicy RedsCountry... SpainRegion... PrioratGrower Name... Celler Cal PlaGrape Variety... Carignan, Grenache / GarnachaABV... 14%