no account? click here.
already a member?
sign in
" With its low alcohol, lively fizz and sweet grapey fruit, Moscato d'Asti is going to be the next big thing in the wine world, and we have just found this perfect example made by Paolo Pizzorni. It's just the wine to go with a fresh fruit pudding... "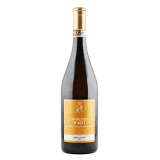 Export to PDF
food & wine matching... Fruit & Puddings - Fruit
Sparkling
Save £11.40 a case
Medium Sweet Light & Fruity
Wine Type... Sparkling WineVintage... 2011Style... Soft & Fruity WhitesCountry... ItalyRegion... PiedmontGrape Variety... Muscat/MoscatoABV... 5.5%Closure... Natural Cork
"With its grape and white flower flavours, soft bubbles, and subtle sweetness, this gently sparkling white has an insouciant charm. It's just the thing to drink in the early part of Christmas Day.." David Williams, The Observer
Paolo Pizzorni
The "Paolo Pizzorni Vini" firm was born at the beginning of the New Millennium and it carries on the work which Paolo's grandparents started in 1929. In that year the great-grandfather Calein bought his first land which he tilled with hard work and dedication. Later on he started producing wines which crossed the Piedmont border and pushed through Liguria, Lombardy and Aosta Valley. Paolo, a young wine entrepreneur, supported by his great passion for the soil and the well-established experience of his father Carlo, vine-grower like the rest of the family, decided to continue his forefathers' job with enthusiasm and innovation. He personally works the vineyards, settled in the wonderful natural landscape of the Acqui hills and dipped in the Monferrato area starting from Moirano d'Acqui and spreading through Alice Bel Colle and Ricaldone. Cultivating the grapevine has always been a steady commitment, a life philosophy, and a way of being for the Pizzorni family. This tradition enriches the present with experience handed on from father to son through the decades.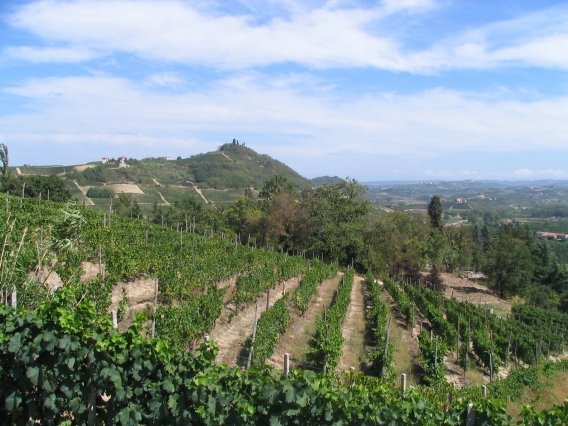 Moscato d'Asti
Moscato d'Asti is an aromatic and gently sparkling dessert wine from the Piemonte region in North-West Italy. It is made from 100% Muscato Bianco, Italian nomenclature for Muscat Blanc a Petit Grains. Only the ripest and best Moscato grapes are used to produce Moscato d'Asti, and by law these grapes must have a minimum potential alcohol of 10%abv. Juice is chilled and filtered before fermentation and only fermented when required so as to retain the fresh, aromatic flavours of the Moscato. Fermentation is arrested at 5.5% alcohol, leaving an amount of sugar unfermented and resulting in the sweet, grapey flavours synonymous with the style.