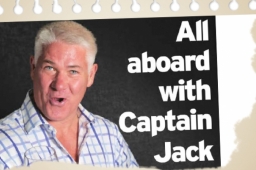 Harpers - All aboard with Captain Jack
Naval enthusiast Jack Scott and his team at Jascots may look to the past for their Inspiration, but they are firmly focused on where they are heading In the future, finds Richard Siddle for Harpers...
Walking into the tasting room of Jascots Wine Merchants is like taking a step back in time. Instead of the usual photos of winemakers or vintage wine posters that are standard fare in most wine agencies, the walls at Jascots are covered in navel memorabilia, compasses and ancient sea-faring charts. There is even a ship's anchor across one wall and a portrait of Lord Nelson takes pride of place in the centre of the office.