Riedel Glassware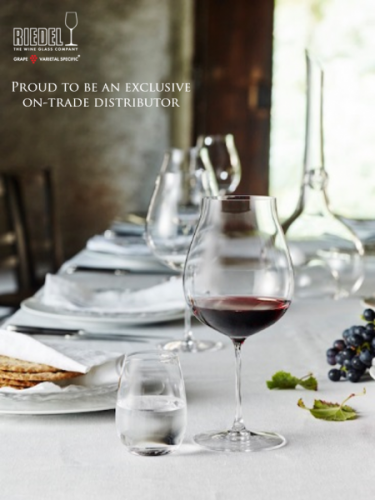 Riedel is the preferred choice of restaurants and wine enthusiasts for its hand-crafted highly durable crystal stemware. Distinguished as the leading specialist in varietal glassware, Riedel will ensure your customers enjoy the perfect flavour in wine.
Riedel's Restaurant range was designed to withstand the rigours of the restaurant service. It offers a versatile range of glasses that are incredibly durable yet elegant, with pricepoints that are more affordable than you may think.
Investing in premium stemware can result in an increase in sales with greater opportunities to upsell wine and deliver increased customer satisfaction.
Ask your account manager for more details or if you are a new customer and interested in ordering Riedel please contact us:
PH: 020 8965 2000