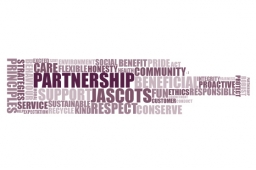 What Makes Jascots And Its Team Tick
Jascots believes it has corporate social responsibilities. We take pride in our people, we strive to reduce our impact on the environment and care about our community.

Our Responsibilities
We aim to contribute to the community and respect the needs of employees, customers, suppliers, regulators and other stakeholders.
We are committed to equal opportunity and diversity and embrace the need for responsible drinking.
We will employ only the very best Health and Safety practices and finally promise to work to keep our impact on the environment to a minimum.
Our Mission
Jascots' mission is to deliver the best wines, at every price, with unparalleled customer service, helping clients enjoy and get the most out of wine.
Our Values
Partnership: Our clients and we are part of the same team
Integrity: We are open, honest and straightforward
Flexibility: We will bend over backwards when our clients need us
Communication: We all strive to be world class communicators
Quality: We seek out the best wines in the world and deliver value
Teamwork: We are nothing if not a team
Professionalism: We are committed and responsible professionals
Fun: We love what we do and work hard at it
People
We are quite clear that the people who constitute our team are our most important asset.
We aim to develop and retain the best team in the industry as a result of an uncompromising policy to only recruit the best people and give them the path to success.
We want to retain an environment of intellectual honesty where every idea has value, always seeking to be collaborative whilst remaining agile.
We give of our best and expect that of everyone else, understanding that loyalty works both ways.
We believe in empowerment and accountability.
We train with the aim to learn, practise, develop and validate the knowledge and skills required to deliver commercial success. We seek to create the space for broader knowledge and development. Every member of staff has a development plan and receives appraisals.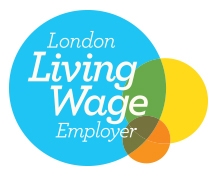 In March 2016 we gained Living Wage Foundation Accreditation. As a living wage employer we ensure that all employees aged 18 and over, including certain classes of contracted staff, are paid at least the living wage. We also agree to increase the amount which we pay to employees by the same amount as any increase in the living wage within six months of the date of the official announcement. The Living Wage is an hourly rate set independently and updated annually. The Living Wage is calculated according to the basic cost of living using the 'Minimum Income Standard' for the UK.
Equal opportunity and diversity policy
Jascots Wine Merchants Ltd is committed to eliminating discrimination and encouraging diversity amongst our workforce.
Our aim is that each employee feels respected and is valued based upon their skills, performance and commitment.
At Jascots people will be judged solely on merit and ability during recruitment, selection, training, development and promotion throughout their employment.
Community
We believe in the value of working with community charities and projects.
We believe in focusing our resources on specific activities.
Responsible drinking
We believe that responsible drinking has a part to play in the normal fabric of our society and for those who choose to drink find it an uplifting and enjoyable pastime, either on its own or with food.
We appreciate that some consumers cause harm to themselves and others when they drink irresponsibly. This is not good for them, society or for the reputation of our industry. Jascots takes care to only market and sell our products responsibly to adults.
We are responsible for making a positive contribution. We support programmes, practices and policies that address issues related to the misuse of alcohol including drink driving, underage drinking, and excessive consumption of alcohol. We encourage our clients to make responsible decisions about drinking - or not drinking - and we expect the same from our employees.
Health and Safety
We strive for the highest Health and Safety standards.
We demand that all operations shall be conducted in such a way as to ensure, so far as is reasonably practicable, the health, safety and welfare of our team, and those affected by our activities.
We became registered with OHSAS 18001 in 2012 and have remained so ever since. OHSAS 18001 is the latest certification specification for Occupational Health and Safety Management Systems. It is based on already published criteria such as BS 8800 and the Management Regulations 1992.
Environmental
Jascots is driven by a dynamic team, who recognise that their work has an environmental impact resulting from resource consumption, transport, purchasing and waste production. As a consequence of this, the management are committed to continuous improvements in environmental performance.
Jascots main aims are:
To use resources efficiently, prevent pollution and minimise any adverse environmental effects caused as a result of our activities or products
To manage our waste sustainably and recognise our responsibility to recycle wherever possible
To align our environmental practices and procedures with those of our clients
To promote environmental awareness, provide training and ensure every member of the team understands their environmental responsibilities
To promote sound environmental practices with our suppliers
To meet and, where practical, exceed all relevant regulatory requirements
We are currently working towards the following specific objectives:
Reduce our carbon footprint per bottle of wine sold
Increase the number of bottles we bottle in the UK
This policy is communicated to all employees, partners, suppliers and contractors. It is subject to regular review.
Dated: 3 January 2017
Sustainable Restaurant Association Approved Supplier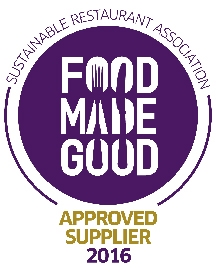 In December 2015 Jascots earned Approved Supplier status by the Sustainable Restaurant Association (SRA). To earn the association's approval, suppliers, like Jascots, must undergo a comprehensive audit which examines 14 key focus areas across three main sustainability categories- Sourcing, Environment and Society. The SRA Approved Supplier badge is therefore a mark of confidence for food service and catering businesses.
The Drinks Business Green Awards 2014
Jascots - Green Retailer of The Year 2014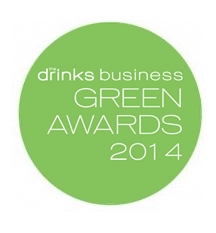 Jascots won the Green Retailer of the Year at the Drinks Business Awards 2014.
The award was made to the retailer who could best demonstrate how business practices have had a direct impact on improving their and their suppliers' environmental credentials within the area of drinks retailing.
The commendation read: "the judges described Jascots operation as "walking the talk" when it comes to waste and energy use, recently adding carbon certification to its list of environmental measures."
The Drinks Business Green Awards 2013
Jascots Wins SPECIAL Commendation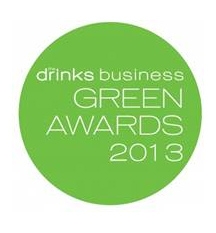 At the Drinks Business Awards 2013 prize giving Jascots Wine Merchants was awarded a Special Commendation for its Environmental policies, management and practices.
The commendation read: "Rightly commended by the judges, Jascots Wine Merchants has since 2010 employed sustainable practices, working with the Carbon Trust to reduce its CO2 emissions and increase recycling both within its own business but also among its customers with a complimentary collection of client's waste bottles and boxes."
Jascots shortlisted for The Drinks Business Green Awards 2012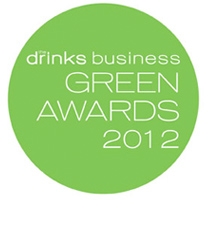 Jascots was shortlisted for the Drinks Business Green Awards 2012 Environmental award. The Award looked at a wine brand or marketing campaign which really demonstrated that care and consideration for the environment is an integral part of the company ethos. The Award included concepts such as environmentally friendly pest control, recycling plans, renewable energy utilisation and reduction of waste. The judges for this award took into account issues such as weight of glass and packaging. It additionally considered issues with regards to the community as a whole.
Recycling and Carbon Offset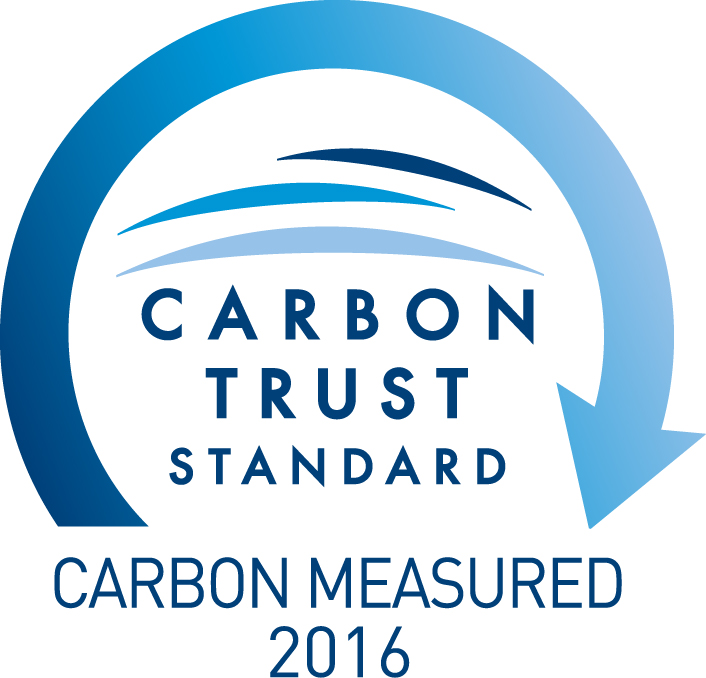 Every year Jascots calculates its carbon footprint and, uniquely within the wine industry, they have it independently verified by the Carbon Trust. Jascots has gained full Carbon Trust verification in every year since 2011. For 2016, Jascots' carbon footprint was 82.5 tonCO2e. This is a 4% reduction of CO2e per bottle of wine sold. This is on the back of a 15% decrease per bottle reduction in 2015. This is the fifth year in a row Jascots has reduced their carbon footprint.
Jascots currently recycles 90% of office waste and has reduced its usage of paper by 25% in the last 4 years. For example, the proportion of customers receiving paper invoices has been reduced from 43% to 1% since 2009. Overall Jascots has reduced the volume of its waste going to landfill by 50%.
Dated: 8th March 2017
ISO 14001 (Environmental Management System)
In October 2011 Jascots gained ISO 14001 (Environmental Management System) certification. ISO 14001 is the internationally recognised standard for the environmental management of businesses. It prescribes controls for those activities that have an effect on the environment. These include the use of natural resources, handling and treatment of waste and energy consumption.
Dated: 5th October 2011
Sustainable Sourcing
We operate a sustainable sourcing policy that requires suppliers to follow these principles:
Suppliers shall operate their manufacturing, distribution and all related services according to all local and national laws and regulations
Suppliers shall not use any type of forced labour
Right to freedom of association and collective bargaining shall be respected, and suppliers comply with all local or national laws concerning such rights
Working conditions shall be safe and hygienic
Child labour shall not be used
Suppliers shall pay in accordance with or higher than minimum wage requirements as defined by local law
Working hours shall be maintained to within local standards and national/local laws of each country or region in which the supplier conducts business
Suppliers shall not discriminate in hiring, remuneration or other benefits, training, advancement, termination or retirement based on race,national origin, caste, religion, age, disability, marital status, sexual orientation, gender, union membership or political affiliation
Suppliers shall not abuse, harass, threaten or otherwise intimidate employees
Suppliers shall operate wherever possible in an environmentally sound manner
Suppliers shall install policies and procedures to conduct business without payment or receipt of unlawful bribery, incentives or other form of corrupt or unethical rewards
Suppliers shall install policies to ensure that they do not unfairly disadvantage local or small suppliers
Suppliers shall provide reasonable access to relevant information and premises for the purposes of assessing against these principles and shall wherever possible ensure that sub-contractors follow the same principles accordingly.
Bubbles at the best price
"To the lovely Jascots Gentlemen. I just wanted to say thank you to you all for your combined efforts on getting us wine and bubbles at the best price for our ball. I know it was ages ago but we were waiting for a little video for you from Christie at Mama Laadi's Foster Home."
Joanna Stewart - Afrikids