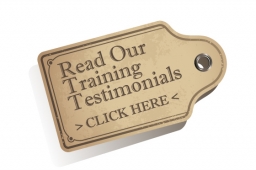 Attendee Comments
The trade who take our wine training course always get something valuable from it as these good people will tell you!


"I just wanted to say a big thank you for the fabulous wine sessions you gave over the last two weeks. I really enjoyed them and all the staff I have talked to so far found them very useful and it has made them keen to learn more.  We really appreciate you sharing your knowledge and time with our teams and you made the process so easy for me.  I would love to catch up in a few weeks time to discuss our next steps in terms of group training and what might be possible for individual training from January."
Angela Wachner Resources Manager, Commercial Operations, National Theatre
---
"Great session today, really enjoyed, it is the matching of the wine to food that really is of interest to us all as a route to selling more and better wine, and armed with some of this knowledge, it will certainly make this easier - I wish I could bottle up what you know and give myself a swig of it each time I speak to a client about wine!"
James Cornewall-Walker General Manager, Catering, Royal Institute of British Architects
---
"All reports from the front regarding the training session have been very positive. The most pleasing thing is that a few of the girls said, without being asked, that they would feel much more confident when talking to customers and felt they could up-sell and make recommendations now."
Matthew Johnson General Manager, RSA House
---
"I have already seen an improvement in the way my staff approach our customers. I'm sure ongoing training will be needed though and it is great that you can provide this."
Laura Moffat General Manager, The Admiral Codrington
---
"The feedback from the staff was very positive and the training was well received. It was obvious that Raul had a passion for what he does and that was apparent in the session. Thank you Raul!!!"
Matthew Fullerton Deputy General Manager Catering, The Royal Society
---
"We all very much enjoyed Mondays training session. I was very nicely presented and easy to understand. All material was set out before the training started. The session was very interactive and ended with a quiz. We finished off with a glass of Champagne of which we very much enjoyed and appreciated."
Thomas Haecker Hospitality Manager, Catlin
---
"Thank you again for the training really enjoyed it and the staff to. I did like the fact that you went straight into the important part and kept the guys interested. It was really great."
Roland Horvath Restaurant Manager, Atrium
Get In Touch
For more information view the pages below or contact Jascots.
Telephone 020 8965 2000
Email enquiries@jascots.co.uk
You can Register For A Course Here.