Here are five things that you need to know about Riesling
31 days of German Riesling returns this July and we are thrilled to be celebrating the King of German grapes with everyone. If you are not (yet) a fan of Riesling, read on…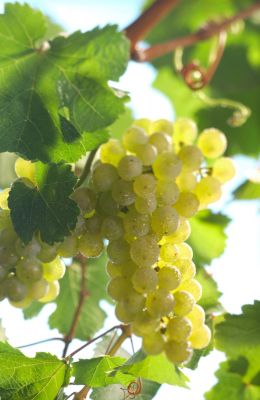 "When was the last time you drunk Riesling?" I asked.
""Rice-ling", you meant? That sweet thing in strange long wine bottles. No, I have not tried it. I don't like sweet wines".
This is a typical answer I have had during many years of my wine teaching career.
There are so many wines in the world but Riesling is a really interesting case. Asking any wine professionals, 8 out 10 might say Riesling is their favourite grape. However, for the majority of wine drinkers, Riesling might be the last wine on the shelf that they want to pick up.
Photo by DWI
Our task this month is to get you excited about Riesling. Here are five things that you need to know about this remarkable grape.
1. First thing first, let's get the name right. Riesling pronounces like 'Reece-ling,' not 'Rice-ling.'
2. Riesling is an all-rounder
Riesling is quite an ancient grape variety. It's acknowledged as King of German grape. And guess what, in the 19th century, German Rieslings were the most expensive white wines in the world! For me, Riesling is less like a King and more like a male principal ballet dancer. Think about those ballet superstars like Nureyev, Carlos Acosta or the more recent Sergei Polunin. Like those ballet dancers, the wine could be powerful in its unique way, but there is always the elegance. It's extremely versatile. Just like ballet dancers can interpret many different roles, Riesling can also be multifaceted. It can be made as bone dry, off-dry, medium or sweet wines. You can pretty much find a Riesling for any given occasion.
3. Riesling is not a sweet sugar bomb
As mentioned earlier, Riesling can be flexible. When the wine is made in a sweet style, it's never cloying. That is because of its bracing acidity can easily balance the sugar level. But dry wine is à la mode, so there are many dry Rieslings around. One thing which adds into the confusion is when it comes to German wine, apart from those labelled "Trocken" ('dry' in German), you won't naturally know if it's dry or sweet, as some won't bother to indicate it on the label and some dry wines from top producers will be labelled differently. But don't despair. Here is a tip. Always look at the alcohol content. For German wine, the general rule of thumb is, the lower the alcohol is, the sweeter it would be. For example, if you have an 8% and a 12% Rieslings in front of you, the one with higher alcohol will definitely be drier than the lower one. This is because, during fermentation, the yeast will consume sugar and turn it into alcohol. Even though Riesling thrives in a cool climate like Germany, it can also grow in other cool or moderate climates around the world, such as in Alsace, Austria, Washington State in the USA and Clare Valley in Australia. Rieslings from those regions are most likely to be dry.
4. What's that petrol smell all about?
You probably have heard this. Some Rieslings will show petrol note with age. (*Geeky info, that aroma compound is called TDN). When young, Riesling will show floral, citrus, stone fruit aromas depending on where they grow. With time, the aroma will evolve and some, not all, will develop a subtle petrol note. But when it's present, trust me, it is a pleasant attack as it adds complexity to the wine. You will tend to find more noticeable petrol note in Clare Valley Rieslings even when it is young.
5. Riesling can pair with a great variety of food
With Riesling being an all-rounder, it's not a surprise that it can pair with many different cuisines. The vibrant acidity can cut through the fat in any fried food, such as fish & chips, fried chicken etc. For spicy food, you can choose a sweeter and low alcohol Riesling. Riesling is famously paired very well with Asian food as well. The options are endless.
Have we converted you? If so, we have a great mixed case of Riesling ready for you!
If you'd like to learn more about Riesling, please don't miss those snappy masterclasses our sister company WineEd puts together in July. More information can be found HERE
Prost!
Buy tickets to our German Riesling wine championship now!