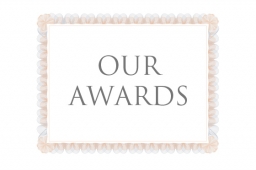 Awards
Jascots is striving towards best in class and as such, along the journey we've achieved a couple of awards.
International Wine Challenge 2016
On-Trade Supplier of the Year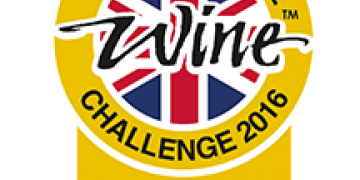 Jascots has been named On-Trade Supplier of the Year by the International Wine Challenge at their annual awards dinner on the 7th July 2016. We're delighted to be recognised by one of the world authorities in the wine trade as the UK's leading On-Trade merchant. The panel looked at the past year's accomplishments including product and service innovation, sustainability and business development. In their announcement, the IWC cited:
"Jascots offer excellent customer service, 7 days a week delivery and are real on-trade specialists. They have grown by 200 new customers this year and are showing innovation with their "street wines" offer. Their outstanding entry seriously impressed the judges."
We'd like to thank our clients and partners for their continued support - without them none of this would be possible.
The Drinks Business Awards 2013
On-Trade Supplier of the Year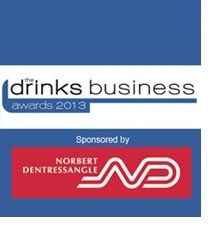 On the 21st May 2013, at the Drinks Business Awards ceremony at the London International Wine Fair, it was announced that Jascots won the UK On-Trade Supplier of the Year for 2013.
The citation read "Jascots' fantastic presentation managed to convey the company's impressive, ambitious achievements in the last year while at the same time capturing the enthusiastic personality of its team. From its flexible service, independently commissioned customer feedback surveys, trailblazing environmental focus and expertly compiled wine portfolio, this is a dynamic company on a clearly defined mission to improve its already excellent service."
We are all genuinely thrilled with this UK wide industry recognition. For the record, the judges took into account the recommendation and opinion of customers and looked for evidence in high standards of service, including 24 hour delivery, flexibility and adaptability to the strains of the modern day restaurant and hotel business. They also awarded on-trade supplier Jascots on the quality of their range and pricing, plus attention to environmental issues in a high carbon impact business model.
Thank you all for your continued support - without you none of this would be possible.
You can visit the Drinks Business website and read more here
Green Retailer of The Year 2014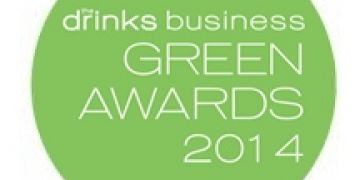 Jascots won the Green Retailer of the Year at the Drinks Business Awards 2014.
The award was made to the retailer who could best demonstrate how business practices have had a direct impact on improving their and their suppliers' environmental credentials within the area of drinks retailing.
The commendation read: "the judges described Jascots operation as "walking the talk" when it comes to waste and energy use, recently adding carbon certification to its list of environmental measures."
Recycling And Carbon Offset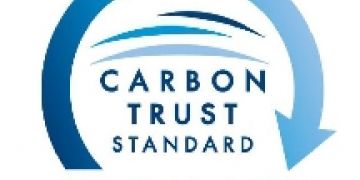 For 2015 Jascots' carbon footprint was 82.4 tonCO2e. This represents a further 9.4% absolute reduction from 90.9 tonCO2e. Remarkably, this was achieved whilst Jascots' delivered 6.8% more bottles in 2015 than in 2014. This is the fourth year in a row Jascots has reduced their carbon footprint. CO2 that could not be reduced was once again offset through the purchase of carbon credits making Jascots carbon neutral.
Jascots currently recycles 90% of office waste and has reduced its usage of paper by 25% in the last 4 years. For example, the proportion of customers receiving paper invoices has been reduced from 43% to 1% since 2009. Overall Jascots has reduced the volume of its waste going to landfill by 50%.
Park Royal Partnership
Customer Care Award Winners 2010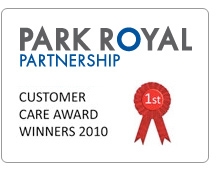 The Jascots team was presented with the prestigious Park Royal Partnership Customer Care award on 2 December 2010 at the Park Royal Business Awards Ceremony and Annual Dinner held at the Hurlingham Club.
The award recognises the best quality of service and excellent customer care from a pool of over 2000 companies.
Jack Scott said "The cornerstone upon which I have built Jascots is world beating customer care - I am absolutely thrilled that my fabulous team has been recognised by winning this award against some very stiff opposition".
Environmental Management System
ISO 14001 Award
In October 2011 Jascots gained ISO 14001 (Environmental Management System) certification.
ISO 14001 is the internationally recognised standard for the environmental management of businesses. It prescribes controls for those activities that have an effect on the environment. These include the use of natural resources, handling and treatment of waste and energy consumption.
Occupational Health & Safety Management System
OHSAS 18001 Award
In June 2012 Jascots became registered with OHSAS 18001 (Occupational Health & Safety Management System).
BS OHSAS 18001 is the internationally recognised standard for occupational health and safety management systems. It gives a framework to identify, control and reduce the risks associated with health and safety in our workplace.