Hotels
Jascots supply wine to some of the most exclusive London hotels. Whether your hotel is a boutique or international brand we know the high expectations clients have of your wine list - we don't disappoint.
In the highly competitive UK hotel market details make a huge difference. We work with Hotel owners and operators to ensure the highest possible standards of wines and wine service are maintained at all times. Our staff training programs have made a huge impact on sales and customer feedback in our clients' hotels.
**Jascots offers a Hotel Concierge service in London - sourcing products to order across the wine/beers and spirits categories and delivering same day. This service means that our hotel clients never miss the opportunity to make a sale and are able to accommodate all the special requests of their guests.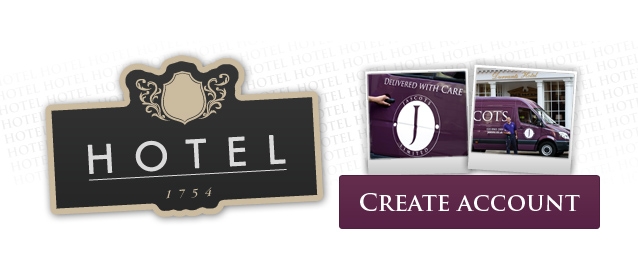 The Very Best Wines At Every Price Point
We seek out great quality conscious producers around the world, especially those new to the UK market. The resultant list is 80% exclusive to Jascots and comprises 400+ wines of all styles from the fifteen principle wine producing countries of the world. If you'd like to download our Wine List just click here.
Experienced Based Advice & Total Support
Jascots works in partnership with its Hotel clients, offering help and expert advice in all matters relating to wine.
Our Account Managers have an abundance of experience and training in the wine trade and are able (amongst other things) to:
tailor a bespoke on-trend wine list
give sound sales advice
create wine matches for food menus
train your staff in wine recommendation
train your staff in wine service
Guaranteed Wine Delivery
Wine is stored at Jascots HQ (London NW10) in a purpose built temperature controlled warehouse and is distributed by Jascots' own vans and drivers, as a result special delivery requirements are easily met and solutions can be found to very nearly any logistical challenge. We'll schedule our delivery times to suit your business and should you need an urgent wine delivery we'll get to you the same day, Monday to Saturday.
Get In Touch
So if you're in the Hotel business and want to work with London's specialist wine supplier we'd love to hear from you.
Telephone 020 8965 2000
Email enquiries@jascots.co.uk
You can  Create an account here.
You can Download Jascots' Wine List here.
Open 0800 to 1800 Monday to Friday, 0800 to 1200 on Saturdays, and 1000 to 1400 Sundays.