Our top 3 wines for dry January
Many of us feel that as the new year begins, we ought to reset ourselves and start fresh, hence drinking less in January. Whether you're going completely dry or just cutting down we have recommended our top 3 low abv and non- alcoholic wines.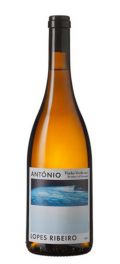 Loureiro White Antonio Lopes Ribeiro 2015 Abv 9.00%
This Loureiro wine from Vinho Verde is produced by Casa De Mouraz. A boutique winery on the coast of Portugal run by husband and wife team. In 2006 they began working with Biodynamic preparations and practices but are currently certified organic. Each vintage has a new label which represents a specific aspect of the beautiful nature that surrounds their vineyards.
On the palette its light and pure with notes of white peach, red apple and orange blossom. The growers allow nature to make the wine with little human intervention. All the vineyards have gained ECOCERT's Organic certification since 1997. This is a deliciously complex wine that's a great low alcohol option, just 9% abv, worth exploring.
Homok, Natural Wine, Koppitsch, Burgenland, Austria Abv 11%
Homok, Hungarian for 'sand' gets its name from the sandy soil of the vineyard located in the west of Neu west of Neusiedl am Sea in Austria.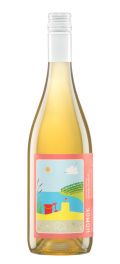 Because of the winemaker's strong focus on the soils of the vineyards, the names of each wine are given to them from the characteristics of the soil. Alexander and Maria Koppitsch took over the family vineyard in 2011 and continued the traditional winemaking method used by their parents. On the palate it presents strong flavours of juicy yellow apple and peach, combined with a mouthwatering acidity. Part of their "fun wines" they hope that is will make people happy, and indeed it does.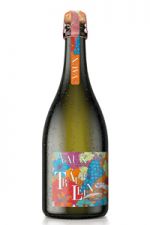 Vaux Traublein Zero Alcohol ABV 0%
For those of you who are really committing to dry January, here's a fun non-alcoholic bubbles. Made from 100% organic natural ingredients and completely non-alcoholic, this artisanal beverage is the perfect bubbly for those who aren't drinking. Refreshing with a gentle sweetness and soft mousse. It is absolutely delicious!
Looking for something else? Check out some other wines from these growers too