Douro's Finest
Five Generations Young Family Owned Winery Vieira de Sousa, Douro, Portugal.
62 miles inland from the colourful and narrow cobbled streets of Porto you reach one of the most beautiful wine regions in the world: the Douro Valley. Eye-wateringly steep, yet perfectly sculpted terraced vineyards rise majestically from the slowly meandering river. The gravity defying vines unfurl as far as the eye can see, creating stunning panoramas that really don't need an Instagram filter to take your breath away. But despite man's efforts to tame this landscape, it is still wild and unruly; grape growing here is a real beast! Harsh winters, drought ridden summers, eroding vineyard walls and grape-hungry wild boars are but a few of challenges faced by Douro winemakers.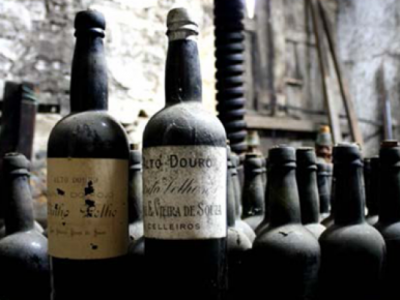 Nestled in amongst the bends and turns of the River Douro, the Vieira de Sousa family have been crafting wines for over a century. Luisa Viera de Sousa and her sister Maria are now the 5th generation to take on the four single vineyard Quintas which have been handed down through the family. The vineyards are located in Cima Corgo near the pretty town of Pinhao, at the heart of the Douro.
This deep into the valley the climate is warmer and drier, and you find complex granitic and schist soils which all combine to produce rich and intensely flavoured wines. The true skill in Luisa's wine making is her meticulous approach to blending and expressing the very best of the many different micro-climates and vineyard exposures across the 60 hectare estate. Each year her wines show a wonderful elegance and energy.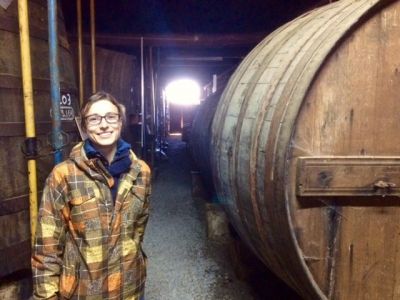 The Alice wine range, named after Luisa and Maria's great aunt, show extraordinary freshness and refinement whilst the Vieira de Sousa Reserve wines demonstrate the opulence and complexity for which the Douro is famed. All the wines are made from the same vineyards and are just as impressive as the Ports.
These wines not only reflect the knowledge and history of a classic wine making family, but also the ambition and drive of the next generation to elevate and progress. The sisters have proved that the Douro's sun-baked terraces can create much more than big oak-driven Ports.
Whats going on at the vineyard