Cramele Recas
Romania, probably not the first country that springs to mind when you think about wines. But it may surprise you to hear that they've been making wine for over 6000 years. You might now be thinking – why haven't I heard about it then? Carry on reading to find out…
We're all familiar with the wines of France, Italy, Spain from Europe and those are seen as the 'best' by many as they have a long, rich history of winemaking. Classic regions in each country have defined the buying habits of many in the UK and further afield. The ever-popular Sancerre, Chablis, Rioja, Barolo, etc are the wines that we'd all love to be able to afford for everyday drinking, sadly this will only be possible for a small number of people. These regions are known for being premium and along with everything in the world, are ever increasing in price. With that, wine buyers and drinkers alike have looked for alternatives at lower price points. Less controlled appellations in these countries such as the Languedoc, provide such alternatives and prove popular in both the on and off trade.

The 90s saw the rise of wines from the new world, outside of Europe as these countries offered even better value, despite their geographical distance. The location of where grapes are grown is a huge factor in the cost of a wine, bigger countries South Africa where land is cheaper, relative to Europe, have been able to provide fantastic value to the UK market for many years. Winemakers & farmers took the familiar varieties of Europe like Sauvignon Blanc, Merlot and planted them all over the world giving rise to these markets. Remember all that cheap oaky Chardonnay you had from Australia?

A little closer to home, the same thing was happening in Romania. Philip Cox, originally from Bristol, founded Cramele Recas in 1998. He and his wife, Elvira, took over an established property near to Timisoara in west Romania. There's a long history of winemaking on the site with the earliest evidence of vines being planted dates back to 1447. Philip and Elvira set out to become a boutique winery in Romania, aiming to elevate the Romanian wine market and share it with the world. Some very successful business over the years has led Cremale Recas to become the 3rd largest producer of wine in Romania and they are a leader in quality and innovation. High investments were brought in to revamp and modernise the winery in 1998, starting with the replanting of vines. It was found the international varieties such as Pinot Noir, Pinot Grigio & Sauvignon Blanc flourished in the terroir of Timisoara. These were brought in to compliment the local varieties such as Feteasca Regala, Tamaioasa Romaneasca and Negru de Dragasani.

The financial crash in 2008 spurred UK wine merchants to search for better value options, Cremale Recas was there to answer their call. Romania is able to offer some of the best value Pinot Noir in the world. Pinot is usually difficult and costly to grow but is well suited to the terroir and climate of Romania, this coupled with the lower cost of land/labour make for a lower cost finished product. You're likely to see a wine from Romania on the list at most pubs, bars nowadays and almost certainly in your local wine shop. Those who are a little more adventurous are now also stocking the lesser known local varietals, often these are a little more premium.
BUY NOW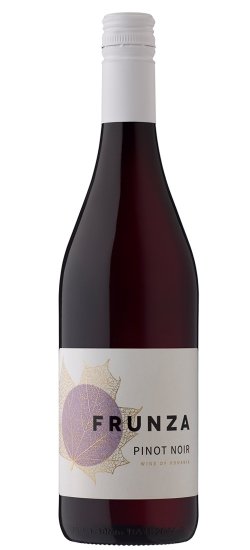 Banat, Romania
Tasting Notes
A beautiful red colour, this Pinot is an instant crowd pleaser packed with…
Food Matches
Tomato Pasta, Stews & Charcuterie
Red
Medium Bodied Reds
75cl
Discover More