Bars
Jascots supply wine to some of the most exclusive London Bars. Whether your bar is a boutique or international brand we know the high expectations clients have of your wine list - we don't disappoint. Truly stunning wines at key price points. With our myriad of value adding services we're here to help you sell more wine.

How to do better with your wine list? The best ideas are often very simple,
Make your list more visible, research shows that many customers never see the wine list so of course they just ask for "The House". We can print your wine lists for you.
Make recommendations; is your staff confident enough to recommend a wine appropriately? Take advantage of Jascots specialist wine sales and service training
Try before you buy...how do you convince a guest to try something new? Let them taste it first - we can buy you a bottle for your guests to taste, you are guaranteed to see more sales.
Don't cannibalise sales! If the Sauvignon Blanc is your best selli......  learn more enquiries@jascots.co.uk
Over the years we have tried, tested and proven many methods to help our customers do better with their wine list, it isn't rocket science and often it is lack of time that gets in the way. We are proactive in implementing ideas on your behalf so that new initiatives don't take up time you don't have.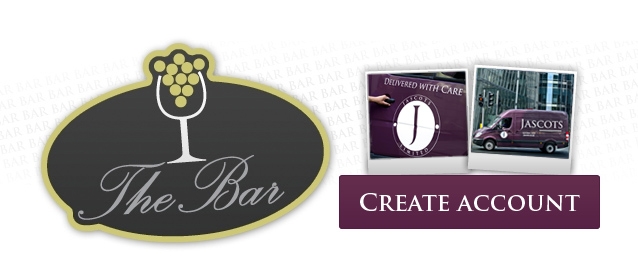 The Very Best Wines At Every Price Point
We seek out great quality conscious producers around the world, especially those new to the UK market. The resultant list is 80% exclusive to Jascots and comprises 400+ wines of all styles from the fifteen principle wine producing countries of the world. If you'd like to download our Wine List just click here .
Experienced Based Advice & Total Support
Jascots works in partnership with bars, offering help and expert advice in all matters relating to wine.
Our Account Managers have an abundance of experience and training in the wine trade and are able (amongst other things) to:
tailor a bespoke on-trend wine list
give sound sales advice
create wine matches for food menus
train your staff in wine recommendation
train your staff in wine service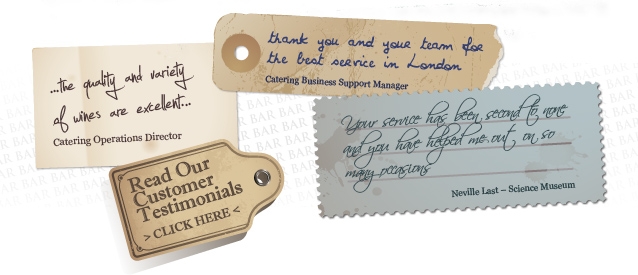 Guaranteed Wine Delivery
Wine is stored at Jascots HQ (London NW10) in a purpose built temperature controlled warehouse and is distributed by Jascots' own vans and drivers, as a result special delivery requirements are easily met and solutions can be found to very nearly any logistical challenge. We'll schedule our delivery times to suit your business and should you need an urgent wine delivery we'll get to you the same day, every day of the week.
Get In Touch
So if you'd like find out more about how Jascots Wine Merchant can help you, get in touch - we'd love to hear from you.
Telephone 020 8965 2000
Email enquiries@jascots.co.uk
You can Create an account here.
You can Download Jascots' Wine List here.
Open 0800 to 1800 Monday to Friday, 0800 to 1200 on Saturdays, and 1000 to 1400 Sundays.