In conversation with our Hungarian producer Zsirai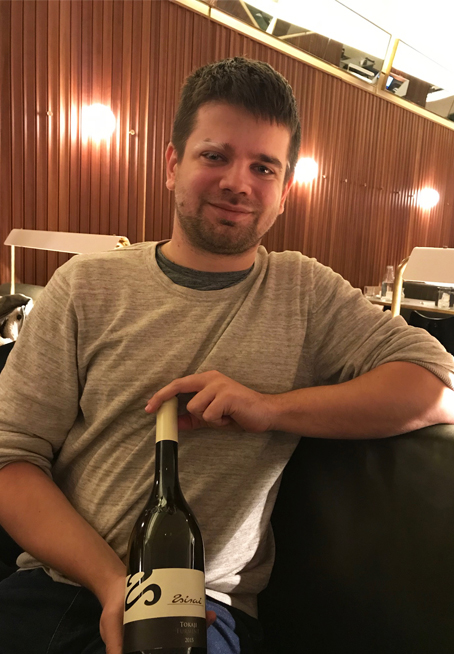 Sitting in a booth at the Ace Hotel, we're chatting with Máté from Zsirai winery to discuss a new campaign called Furmint February and get the scoop on Hungary's most alluring grape. Furmint February is currently celebrating its 10th anniversary in Hungary but here in London is seeing it's first steps.
It's the first Furmint February in London, what do you hope to see? It would be great to see people who are interested in trying different wines to try Furmint because I know that if they try it, they will love it.
Tell me a little about Zsirai... We're a small family owned winery established by Csaba Zsirai in 2003. After his unforeseen passing in 2011, his daughters Petra and Kata inherited the 20 HA estate. Today, the three of us run it. Kata, my sister-in-law is the winemaker and Petra and I look after everything else. Even though we are still a young winery, last year Kata won Best Young Winemaker of the Year award from the biggest wine education body in Hungary.
The award is named after Tibor Gal, who is the most famous Hungarian winemaker renown for his work at Sassicaia. It's a very prestigious award and we're thrilled to have this recognition.
What is your wine making philosophy? All of our wines are made with minimal intervention and natural winemaking. We use wild yeasts so the wines ferment spontaneously and we age them in Hungarian oak barrels. The traditional Tokaj barrel sizes are shorter and wider than oak barrels and the size holds 220 liters and for our Aszú wines we use smaller barrels (136 lts) which are the same as our ancestors used.
We try to keep sulphur levels down so that our wines can express the terroirs and the vintage itself. Every year our wines are unique and express each year differently.
You make wines in three regions, tell me about that... Our number one region is Tokaj (the wines from this region are known as Tokaji), it's a very important region because it was the first protected area in the world for wine since 1772 - one year earlier than port. Here is where we make the majority of our wine (16 HA). Of course it's famous for sweet wines especially from Aszú but most of our production is coming from our dry wines, mainly Furmint and Hárslevelű.
Secondly, we produce wines in the Somló region (the wines from this region are called Somlói wines) north of Lake Balaton the biggest lake in central Europe. There is a dormant volcano there and its known in Hungarian as God's forgotten hat because the volcano looks like a hat. The soil there is volcanic and we have 1.5 HA. Here we work with four main varieties: Furmint, Hárslevelű, Juhfark (which means a sheep's tail because the shape of the grape bunches resembles a sheep's tail) and Olaszrizling. In Somló, all of the producers have decided that it is to become the first mandatory organic region in Hungary by the year 2023.
Lastly, we have vines in Villány which is the most southern wine region in Hungary next to the Croatian border. After the collapse of communism, this was the first wine region where the winemakers started to develop modern wine making techniques with a focus on making premium wines. This region is most famous for its red wines. Here we have 2HA and we're producing rosé and red wines, using local indigenous grapes like Kekfrankos (Austrian Blaufränkisch).
Being that it's Furmint February, can you tell me what the key stylistic differences are between Furmints from Somló and Tokaj? Somló and Tokaj both have volcanic soils but they are very different. Somló has basalt soil which gives a flinty flavour to the Furmint and due to this terroir the wines are typically more powerful and more robust. Somlói wines are always telling the story of the terroir - thats what they are known for. Somlói wines are extremely terroir driven - with these wines the mountain (soil) will always dominate the fruit profile.
Where in Tokaj you get more of a mineral and salty flavour, more elegant style, more fruity. Here the wines are more fruit driven and have notes of pear, apricots, and quince (especially in older vintages).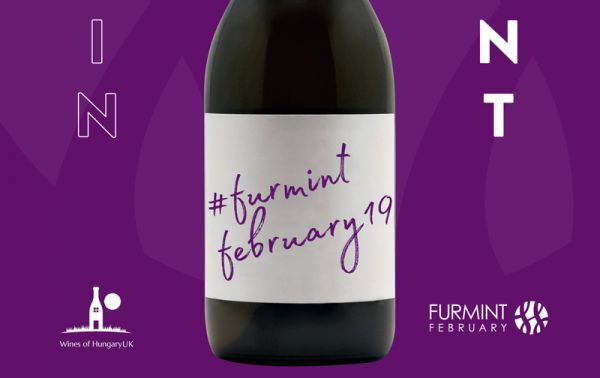 For those who have never tried Hungarian wines, what would you like to say to them? Hungarian wines and grape varietals are a great alternative to your usual choices. Instead of going for a Riesling or Chardonnay, try Furmint because its a relative of both of those grapes. So it has similar characteristics but as I mentioned above it can totally vary depending on where its grown. Hárslevelű is quite unique in its own way and sometimes it can be mistaken for Fumint. Our Hárslevelű is more of a Riesling style with nice acidity and residual sugar. It's a kinder, more floral and charming version of Furmint.
All our wines are rounder, fuller bodied, so fatty things like aged cheeses or pork belly and duck go really well because of the acidity. One of our favourite pairings is a creamy mushroom risotto but with a little twist. We add some chopped dried prunes at the end which adds a sweetness and acidity to the dish and works really well.
What do you want people to know about Hungarian wine? Drink more! Try more! Come visit us! A lot of people don't know that up until the 19th century Hungary was one of the biggest producers of wine. So we have a lot of history and a long tradition of winemaking dating back to the time of the Romans. Today, it's a very dynamic and young winemaker community making delicious wines worth discovering.
Please contact us here if you would like more information on how to participate in Furmint February.