Event Catering
Jascots has been partnering with Caterers since its first day in business.  Over the years we have gained a wealth of experience in corporate, commercial and private event catering. For many of our catering clients we work as a surrogate sommelier, looking after the wine category and helping our clients to get the most out of it both commercially and qualitatively.
Strong customer partnerships have been the foundation of our success and by working with you to understand both yours and your clients' unique requirements, our seasoned Key Account Managers are able to develop a package of products and services tailor-made for your needs.
In addition to an extensive product range, we have the flexibility to structure our pricing and discounts in a way that best fits contract caterers' centralised invoicing systems.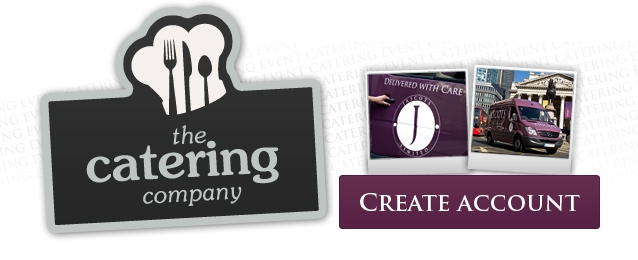 Food and Wine Matching
A perfect food and wine match makes a meal greater than the sum of its parts, our catering customers use our food and wine matching service to ensure that their clients taste their food and wine at its best. For many the pairing of food and wine is the most compelling reason to choose the right wine and not just the house wine so there is a very sound commercial benefit to getting it right.  To learn more click here.
The Very Best Wines At Every Price Point
We seek out great quality conscious producers around the world, especially those new to the UK market. The resultant list is 80% exclusive to Jascots and comprises 400+ wines of all styles from the fifteen principle wine producing countries of the world. If you'd like to download our Wine List just click here.
Experienced Based Advice & Total Support
Jascots works in partnership with its event caterers, offering help and expert advice in all matters relating to wine.
Our Account Managers have an abundance of experience and training in the wine trade and are able (amongst other things) to:
tailor a bespoke on-trend wine list
give sound sales advice
create wine matches for food menus
train your staff in wine recommendation
train your staff in wine service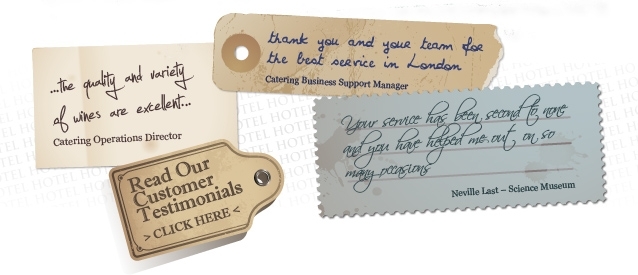 Guaranteed Wine Delivery
Wine is stored at Jascots HQ (London NW10) in a purpose built temperature controlled warehouse and is distributed by Jascots' own vans and drivers, as a result special delivery requirements are easily met and solutions can be found to very nearly any logistical challenge. We'll schedule our delivery times to suit your business and should you need an urgent wine delivery we'll get to you the same day, Monday to Saturday.
Get In Touch
If you'd like to find out more about our services and how Jascots Wine Merchants can help contact us today.
Telephone 020 8965 2000
Email enquiries@jascots.co.uk
You can Create an account here.
You can Download Jascots' Wine List here.
Open 0800 to 1800 Monday to Friday, 0800 to 1200 on Saturdays, and 1000 to 1400 Sundays.