Gastro Pubs
Since the explosion of the Gastro Pub market in 2005, landlords have been getting serious about selling truly great wines to everyday drinkers. With 2012 seeing the first UK Gastro Pub crowned by Michelin Stars the Gastro Pub scene is now receiving some well deserved recognition.

The rise of the Gastropub has been one of this century's big culinary booms, and has become a fantastic market for exciting wines. The Gastropubs we work with are looking for wines that stand out from the crowd, not the same old bottles that line the shelves of our supermarkets double facing, BOGOF!
Jascots' wine list is full of fantastic exclusive wines with a story, perfect for the quality conscious Gastropub.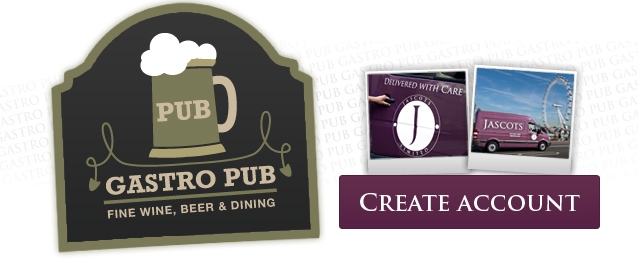 Jascots Wine Merchants work with some of the UK's finest Gastro Pubs enabling them to offer exceptional wines at key price points. Jascots have a range of value adding services that really help you sell more great wine.
The Very Best Wines At Every Price Point
We seek out great quality conscious producers around the world, especially those new to the UK market. The resultant list is 80% exclusive to Jascots and comprises 400+ wines of all styles from the fifteen principle wine producing countries of the world. If you'd like to download our Wine List just click here .
Experienced Based Advice & Total Support
Jascots works in partnership with Gastro Pubs, offering help and expert advice in all matters relating to wine.
Our Account Managers have an abundance of experience and training in the wine trade and are able (amongst other things) to:
tailor a bespoke on-trend wine list
give sound sales advice
create wine matches for food menus
train your staff in wine recommendation
train your staff in wine service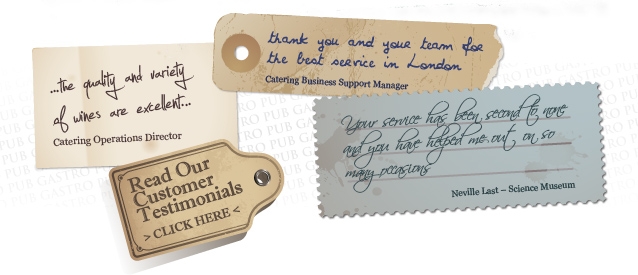 Guaranteed Wine Delivery
Wine is stored at Jascots HQ (London NW10) in a purpose built temperature controlled warehouse and is distributed by Jascots' own vans and drivers, as a result special delivery requirements are easily met and solutions can be found to very nearly any logistical challenge. We'll schedule our delivery times to suit your business and should you need an urgent wine delivery we'll get to you the same day, everyday.
Get In Touch
So if you're considering a new wine supplier and want to find a Wine Merchant that goes the extra mile, speak to us - we'd love to hear from you.
Telephone 020 8965 2000
Email enquiries@jascots.co.uk
You can Create an account here.
You can Download Jascots' Wine List here .
Open 0800 to 1800 Monday to Friday, 0800 to 1200 on Saturdays, and 1000 to 1400 Sundays.