Gastropub /ɡastrəʊpʌb/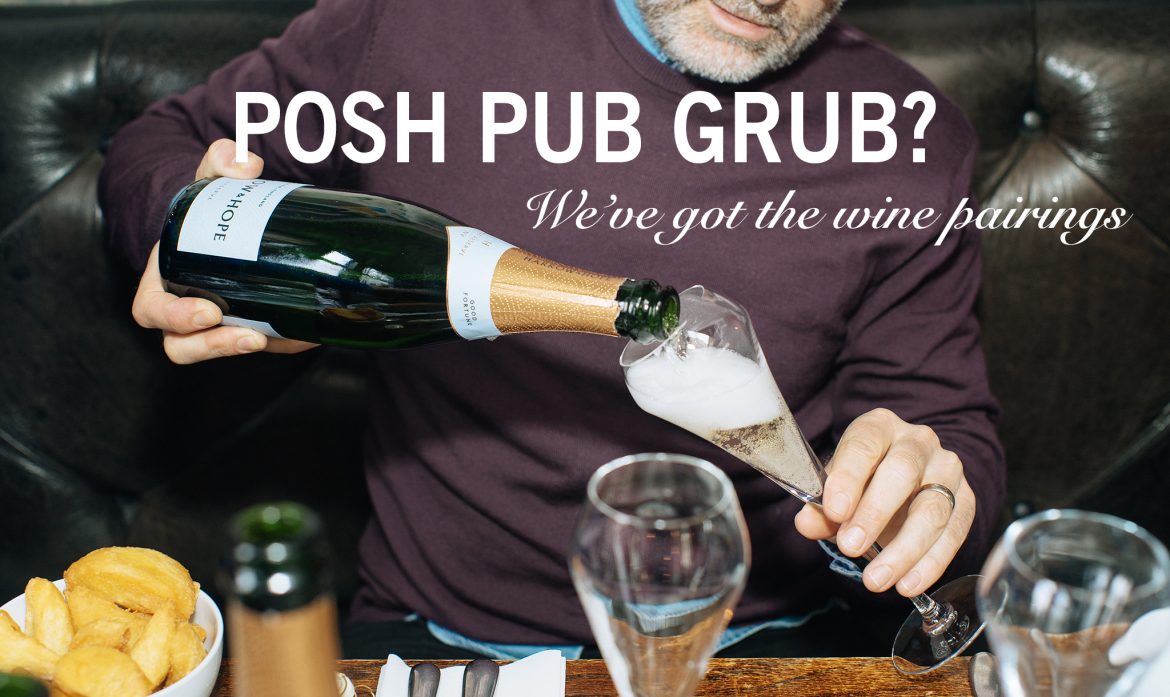 Often the best wine pairings can act as an extension of the chef – really elevating the dish and taking it to a whole new level. We are seeing more and more pubs increasing the quality of their fare and the wines are also catching on. When it comes to drinking, consumers are beginning to shun quantity and are choosing fewer, more premium options instead. British provenance is on the rise with restaurants seeking locally grown produce and meat. So it's no surprise that our favourite new pairings all happen to be English wines!
We went down to the Princess Victoria Pub in Shepherd's Bush to find the best wine pairings for your fancy pub grub.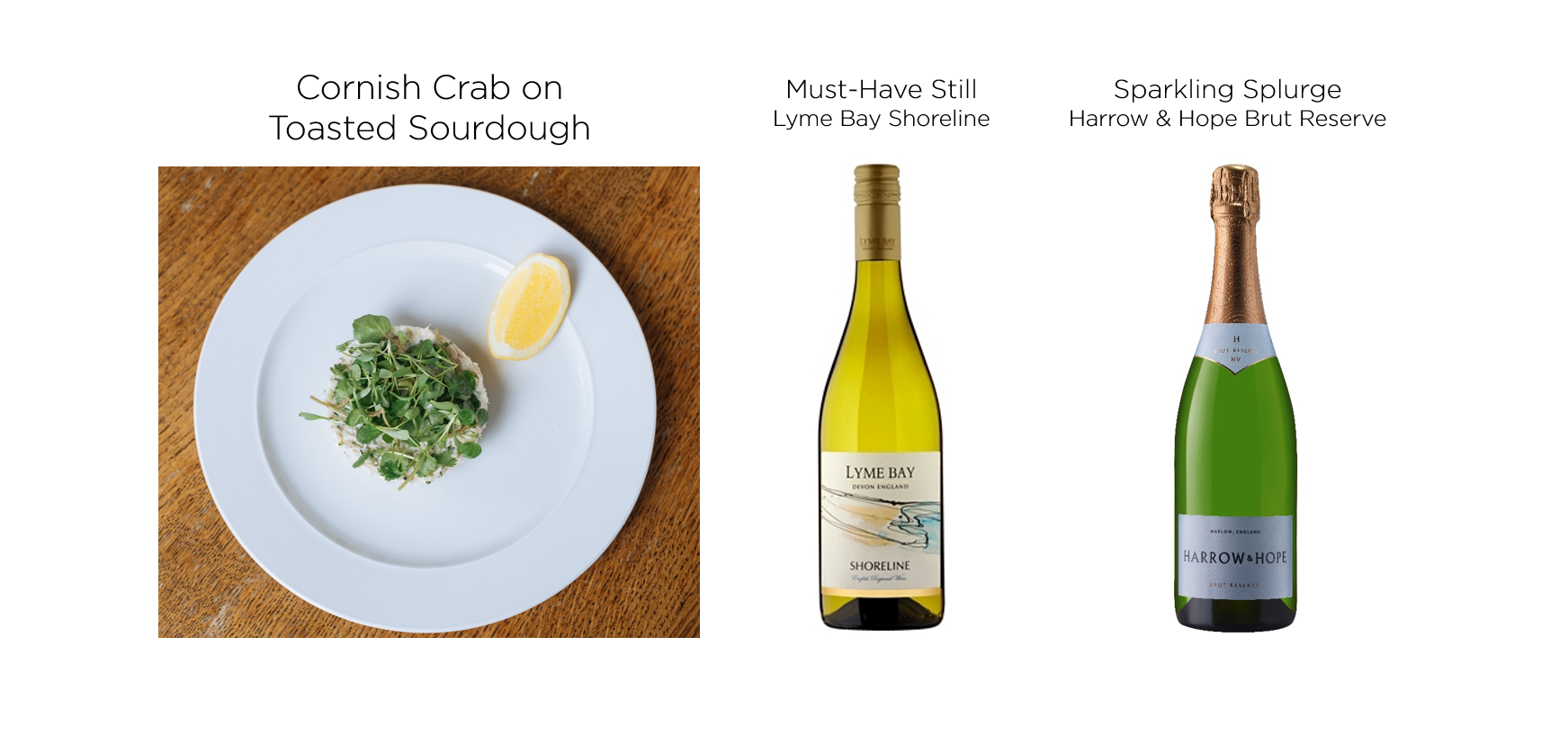 Instead of going for your usual Sauvignon Blanc try something a little closer to home with a similar flavour profile. Lyme Bay Shoreline is a highly aromatic wine without the pungency. It has slight notes of tropical fruit and refreshing complexity. The flavour of fresh citrus (lime) in the wine beautifully cleanses the palate whilst having enough body to compliment the weight of the dish and natural acidity to cut through the creaminess of the crème fraiche. This wine acts like fresh lime juice giving a lift to the delicate sweetness of the crab meat.
For a more decadent pairing that truly celebrates the crab, we chose Harrow & Hope's Brut Reserve for it is a perfect match for seafood dishes and just like the Shoreline the acidity brings out the delicate sweetness of the crab.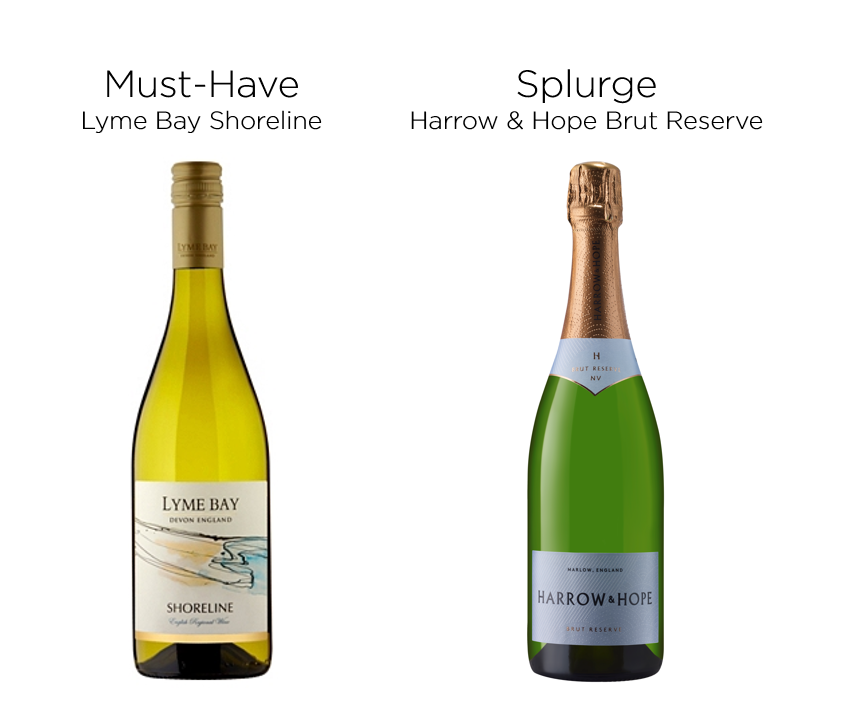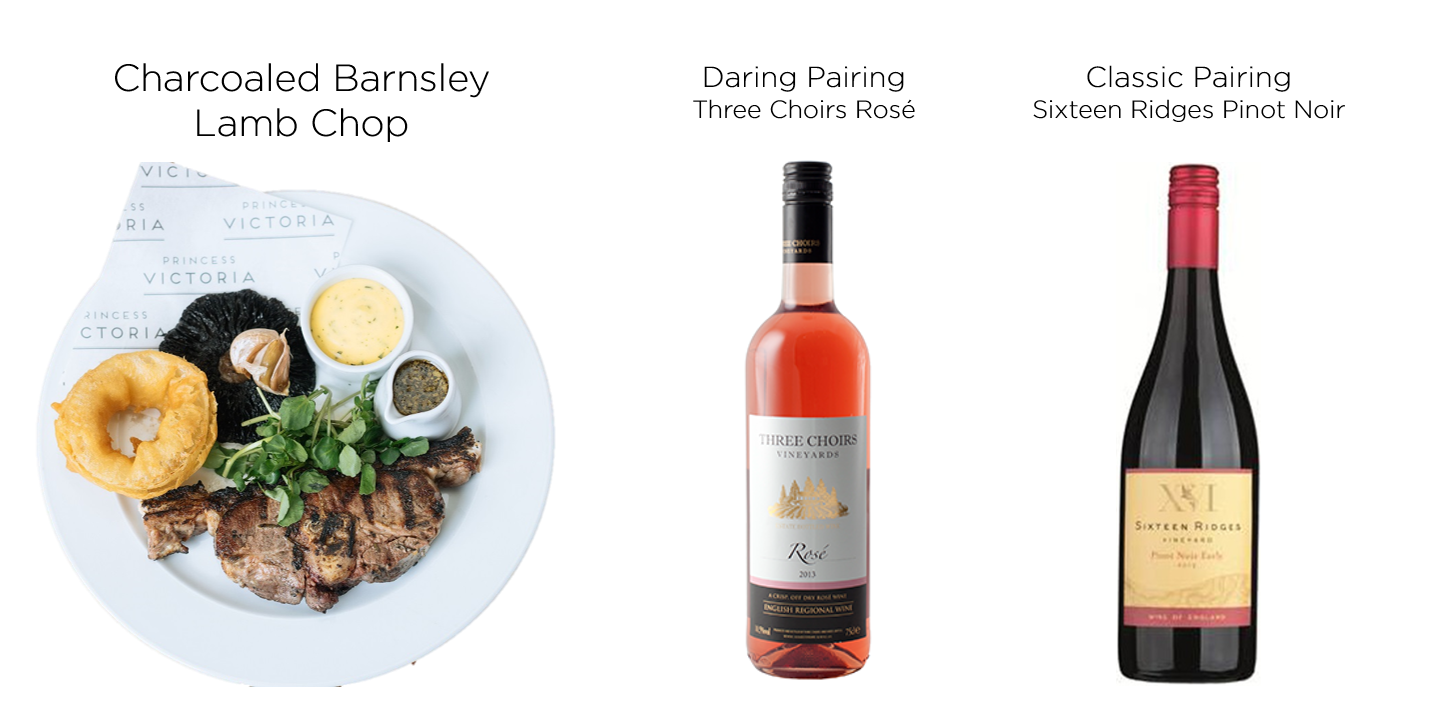 Move over red – here comes Provence-style English Rosé! The Three Choirs Rosé is medium bodied with good intensity and a herbal freshness which is perfect with spring lamb. This rosé gives the delicate lamb flavours a chance to shine.
If you want classic red wine flavours but a touch lighter in style for the warmer months, the Sixteen Ridges Early Pinot Noir is a stunning match! Tastes of brambly forest fruits with silky tannins and bright acidity to give this pairing a lift!
Looking for something else? Check out some other wines from these growers too