Going the extra green mile in 2018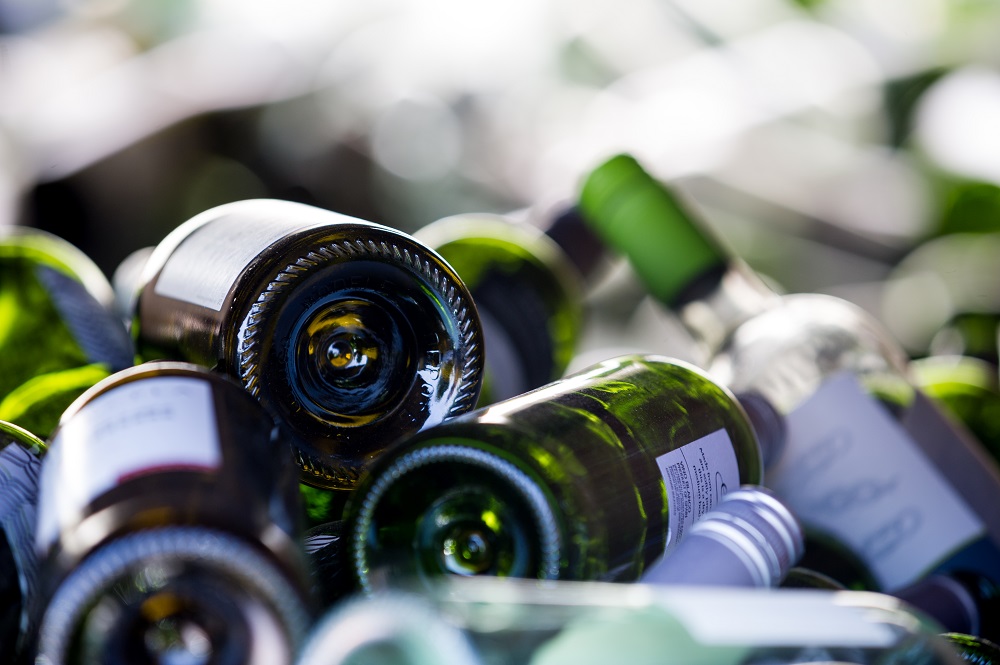 We are a team who recognise that elements of our work have an impact on the environment resulting from resource consumption, transport, purchasing and waste production. In December 2010 we embarked on an environmental journey and ever since have been 'Going that extra Green Mile' to do what is right by the environment and innovating on behalf of our industry.
So what have we achieved on our Environmental Journey over the last year?
1. For 2017 our carbon footprint was 92 tonCO2e. This is more than an 8% reduction of CO2e in four years and if measured by bottles of wine sold is over 19%.
2. Every year we calculate our carbon footprint and, uniquely within the wine industry, we have it independently verified by the Carbon Trust.
3. CO2 that could not be reduced was once again offset through the purchase of carbon credits making us carbon neutral.
4. We are only one a handful of UK merchants to hold ISO14001 (Environmental Management System). We first achieved ISO14001 certification in 2011 and in 2017 recertified to the very latest standard.
5. At the end of 2011, we launched our innovative industry leading service 'Going That Extra Green Mile'. That is our 'milk man' service – a complimentary pick up and recycling service for empty wine bottles and boxes. In 2017 Jascots recycled more than 9,000 empty bottles of wine and 5 tonnes of cardboard.
6. In 2017, we achieved Soil Association Certification which gives us an EU Organic licence. Our licence gives us certification of the legal compliance needed to import organic products from outside the EU and to market them as 'organic'.
7. We now have a total of 10 organic and 2 biodynamic suppliers and a total of 23 wines that are either certified organic or biodynamic.
8. We have reduced the volume of waste we send to landfill by 50% since 2011. We recycle 90% of our office waste.
9. Since 2009, we have reduced the proportion of customers receiving paper invoices from 43% to zero.
10. We buy all of our paper from 100% recycled paper.
11. We have reduced the amount of packaging we use by over 25% in 4 years. Our own packaging is made from 70% recycled material.
12. We have communicated our environmental policy to our suppliers and ascertained their own credentials.
13. In 2012 we shipped in bulk and bottled in the UK the equivalent of 30,000 bottles from New Zealand in order to reduce shipping carbon footprint. In 2017 we had over 55,000 bottled in the UK.
14. In 2015 we launched our own brand Italian sparkling wine on draught called Vino Vispo targeting the on-trade casual dining sector. The wine is shipped and delivered in recyclable plastic lightweight 20 litre kegs. There is a carbon footprint saving to the equivalent of 26.6 glass bottles with every keg. In 2017 that was the equivalent of 3.5 tons of glass.
15. In 2014 Jascots won the Green Retailer of the Year at the Drinks Business Awards. The award was made to the Merchant who could best demonstrate how business practices have had a direct impact on improving their and their suppliers' environmental credentials within the area of drinks retailing. The commendation read: "the judges described Jascots operation as "walking the talk" when it comes to waste and energy use, recently adding carbon certification to its list of environmental measures."
16. Jascots was awarded official approval from The Sustainable Restaurant Association (SRA) in 2015 for its green credentials, in particular its low environmental impact including smart resource consumption, transportation, purchasing and low waste production. The SRA is a not-for-profit membership organisation helping restaurants become more sustainable and diners make more sustainable choices when dining out.