Villa le Prata
The historic Villa le Prata story dates back to 1860, when the unification of Italy begun. Garibaldi himself discovered the Tuscan based Villa and made it his own hunting lodge. It then became the country house of the Bishop of Montalcino until the early decades of the 20th century. In 1980, Massimo Losappio and his wife Marialuce, bought it to make it the family residence.
Since the 80s the vineyard has always been run by the women of the family, first by Marialuce and Anna Vittoria, then since 1996 by their daughter, Benedetta Losappio, until 2014 when the company was bought by Anna Vittoria and Bernardo Losappio and it is Anna Vittoria who has been personally involved in the company in recent years. Today the production makes use of the precious advice of Doctor Graziana Grassini, an internationally renowned winemaker and teacher.
The four vineyards in Montalcino each have their own personality and an unrepeatable combination of climate, soils, landscapes, and expertise
 soil rich in micro-elements, evolving from Tuscan Galestro clay
. Currently they produce Brunello di Montalcino, Rosso di Montalcino and a selection of Brunello di Montalcino called "Massimo", for a total of 18.000 bottles.
Some of the wines below....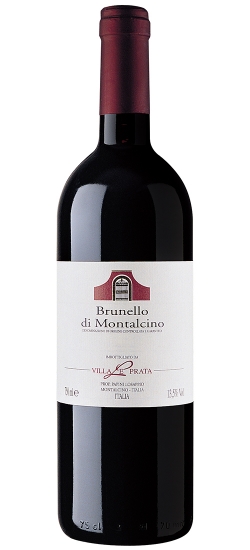 Tuscany, Italy
Tasting Notes
An attractive red with intense wild red cherries, spicy earthiness, a hint…
Food Matches
Roast Beef / Steak, Game & Venison & Casseroles & Stews
Red
Full & Rich Reds
75cl
Discover More