Jascots Alumnus Leads London's Wild Food Scene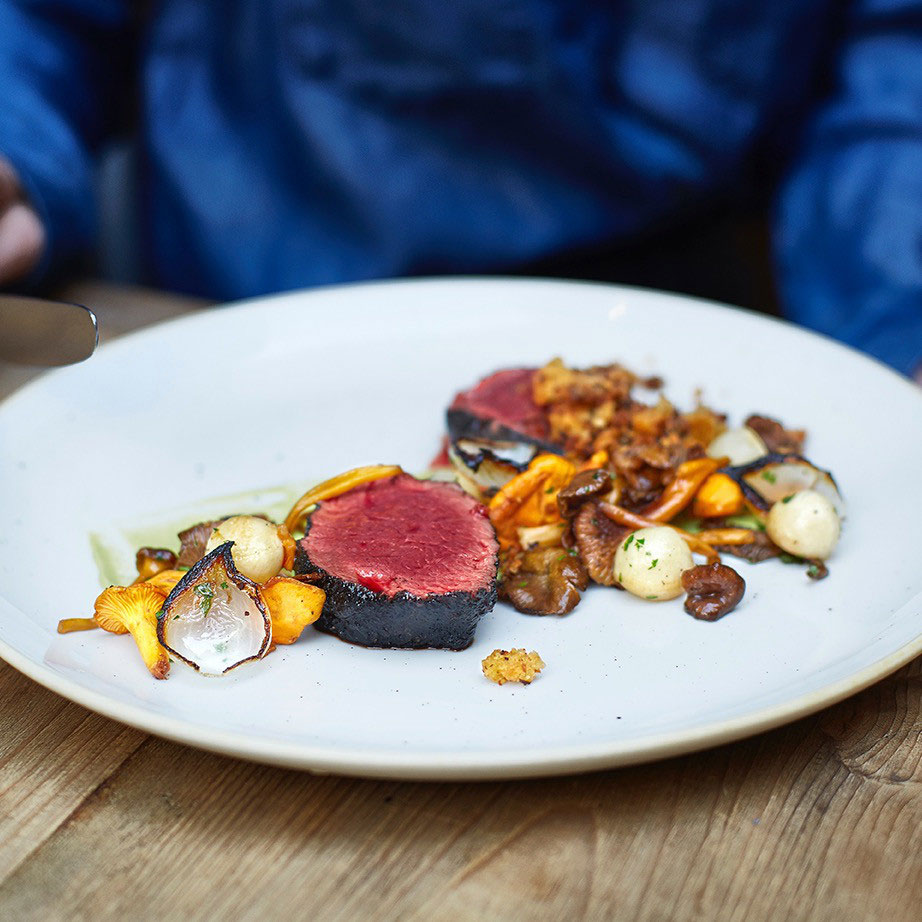 Imogen and Chef-Patron Ivan are the dynamic duo behind one of London's most exciting restaurants, Native. Channeling principles of sustainability directly into Native's gastronomic ethos, the spotlight is on wild grown game and locally sourced ingredients creating a robust menu with distinctly British flavours.
Their tale is one of town mouse who knew nothing about wild life and real food and country mouse who showed him all there was to know.
I met with both of them to discuss sustainability, seasonality, and their zero waste menu.
Tell me a little about yourself? How did you become a chef? I did a business degree at university because I always knew that I wanted to run a business. Originally I wanted to run a nightclub and it was completely accidental that I became a chef. I wasn't fond of meat up until the age of 22! Growing up food was something we just ate, it wasn't something I ever viewed as a craft. And then I met Imogen and she introduced me to locally sourced meat and that's how I caught bug. She introduced me to the notion that food could be of great quality. I spent the next four years practicing in self-study of cookery books. I enjoyed the creativity of it and the hands-on approach.
And Imogen? Imogen was a raised in the countryside of Northamptonshire where her family own a falconry. Their hawk Rufus scares away the pigeons at Wimbledon. They also owned an organic farm shop as well, so she was raised on small scale production, real food and good. She's the boss that holds it all together. She is the face and voice of Native.
What came first food or wine? Food came first. Food is my passion.
You worked at Jascots! Tell me about that...I wanted to work at Jascots because I knew very little about wine. Geography and the history of wine really appealed to me but it was the potential food and wine pairing that I was interested in. Having said that, becoming a chef was always in the works.
So from market stall to Neil's yard…In the street food gig, we didn't know we would open a restaurant. We just enjoyed watching people enjoy our food. By opening at Neil's yard it set the bar for ourselves and forced us to elevate our skills. Never in a million years could we have expected to be voted No. 14 restaurant in London!
Describe your culinary philosophy? Seasonality, finding wild produce, using food that is on everyone's doorstep – food that is in abundance and that you can sustainably use.
Our menu is genuinely seasonal, it can change from one day to the next. When we first launched it was the last week of game season. I know worst timing ever for a game restaurant! And we were only able to serve it that week and then had to change our menu. We want to be able to convey to our customers that using what is available is very important. It means being aware of what's around us. Game during the season, foraged plants throughout the year, preserving fruit so it's available later and a general awareness of the small window of opportunity that each season gives you.
You serve zero waste snacks on your menu, tell me about that... We've always been zero waste from the beginning before it became a trend. It's the way I was taught to cook, to always use every part of the ingredient. We developed the waste menu with 3 zero waste snacks to start each meal. Things that people usually would throw away so a snack might be fish skin crackers, or cauliflower leaf pakoras, and barley crackers with rhubarb salsa made of the rhubarb trimmings left over from making dessert.
How has your wine list is evolved to match your philosphy? We want the wine list to constantly evolve with the menu so it reflects the seasonality of the food. We want to keep the food miles as minimal as possible and to keep food as close to the UK as we can. And we want our wines to do the same too! A wine must fit within 3 categories: natural, organic, and biodynamic. The wine also has to have a story to tell. A story is more interesting to our customers than the flavour profile of the wine.
What is the future plan for native? The future plan for Native is that we are currently looking for a new site (Native 2.0), having outgrown our wonderful little spot in Neal's Yard we are ready to take Native to the next level, which is a very exciting prospect and hopefully one we will be able to share with you very soon!
Any tips for success in the trade? Don't try to chase your competition too much. Chase your dream and stick to your guns.
Native are shortlisted for GQ's Food & Drink Awards 2018 "Best Restaurant'' and are listed as #14 restaurant in London by Time Out. They have recently launched a 10 course tasting menu featuring their zero waste snacks. For more information visit Native