A large glass of Sauvignon Blanc please
"I hate Sauvignon Blanc" – Dan Anscombe 2018-19 (me)
I actually said that, but I didn't really mean it.
"A large glass of Sauvignon Blanc please" - nine syllables everyone who has worked in hospitality has definitely heard on many occasions. It is variety that features on pretty much every wine list out there, and for many of my friends it quite possibly need be the only grape variety that exists.
When I first got into wine, I loved a Marlborough Savvy B – grassy, gooseberry flavour bombs that were easy to recognise made me feel like a blind-tasting wizard. I'd have killed for one in the WSET Level 3 tasting exam – instant full marks! Alas, I wasn't so lucky. But, after a while the overt style became a little repetitive; my developing palate wanted more of a challenge, so I sought out less obvious, "cooler" varieties to whet my whistle. I wrote off Sauvignon Blanc, barely touching it for 2 years.
But then something marvellous happened at a Loire tasting this January. Over 100 different Sauvignon Blanc's were on offer - including Didier Dagueneau's Pouilly-Fumé Silex (which we have 2 bottles left FYI). It wasn't until then did I realise the error of my ways. I never anticipated the kaleidoscope of styles: from light bodied, fragrantly fresh and mouth-watering to textured, savoury and complex styles which demanded a second, third, fourth taste just to make sure I was certain that I liked it. A revelation!
It wasn't Sauvignon Blanc, it was me. I had never given it a chance.
Since that day in January I've brought Sauvignon Blanc in out of the cold and back into the fridge and being on lockdown I feel I've made up for some lost time with it. Exploring this quaffable variety is easy; it pairs with pretty much every in-season vegetable going and it tastes of summer.
Here are my top 5 wines for you to enjoy this international Sauvignon Blanc Day.


Located on the north island, the family owned Matahiwi Estate is located in the very heart of the Wairarapa. Vineyard soils are typical of the band of ancient riverbeds of the Waingawa and Ruamahanga Rivers which hold the perfect amount of water and warmth for ideal grape ripening. Winemaker Miles Dinneen selects the best fruit from different vineyard sites to create a well-balanced blend, zingy yet rich on the palate. All of the winemaking is done at very low temperatures in concrete vessels to protect the wine's vibrant character.
This vibrant, aromatic wine has flavours of gooseberry and limes, with a lively finish.
We love to drink it with big and juicy lemon and garlic marinated BBQ prawns.

Founded in 1850 in the heart of the prestigious Sancerre appellation Domaine Laporte is a small family run estate making high-quality, hand-crafted wines. Now under the watchful eyes of Arnaud and Cedric Bourgeois, Domaine Laporte is one of the most highly respected estates in the Loire Valley. Grown chalky clay slopes close to the Loire river, the vines produce a delightfully elegant fresh and aromatic Sauvignon Blanc, perfect in the garden or as an aperitif! A wonderfully good value Sauvignon Blanc from an outstanding Sancerre producer.
Very fruity with notes of citrus, lime, peach and white flowers on the palate. Not too complicated but with a lovely zip on the finish, it immediately calls for another glass.
Drink this with a very generous slice of goats cheese. You may want to add a freshly dressed salad….or just another slice of cheese.
Churton was established in 1997 by husband and wife team, Sam and Mandy Weaver. With meticulous site selection, biodynamic practices and low intervention winemaking, Churton produce exceptional terroir driven wines. All estate fruit coming from a 22 hectare single vineyard which encompasses an undulating ridge line, 200 metres above sea level, the distinctive property faces northeast and captures the cool morning and warm daytime sun ideal for slow and long ripening making a well-balanced, knock out vino! n the vineyard the yields are kept low and the vines are planted at a high density which work in harmony with the ancient clay soils along the ridgeline bringing great concentration and complexity to wine producing a delicious full flavoured Marlborough Sauvignon Blanc.
The wine boasts a vibrant mineral backbone and impressive concentration, which is well balanced by a soft, creamy t exture and exceptional persistence.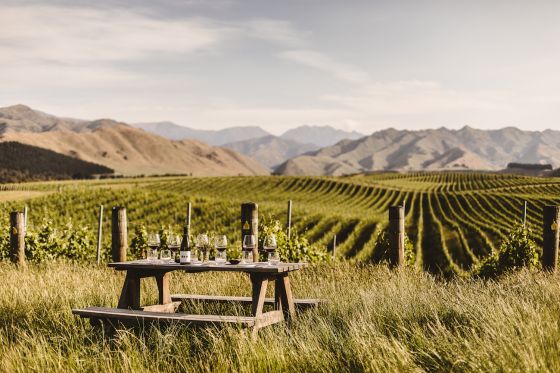 Som Tam Salad -
This dish really shows off what the wine can do. This is a spicy South East Asia salad made from papaya and beans with lots of spice & herbs. This wine is packed full of lime zest and tropical fruits, both the wine and the dish are massively 'zingy' and will be a very happy pairing together. The freshness and ripeness in this wine will balance out the spice nicely."
For Marlborough Sauvignon Blanc connoisseurs amongst you Churton's Best End really is the crème de la crème of NZ Sauvignon Blanc.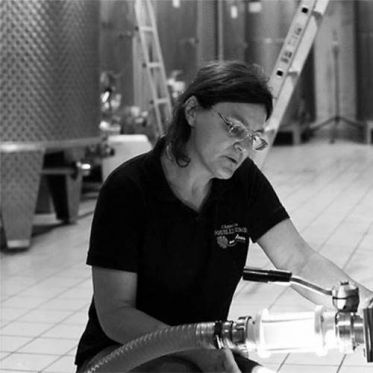 When the wine making baton at Domaine La Croix Canat passed to Annick Tinel-Blondelet in 1983 she aimed to produce wines that reflected her personality; authentic, real and full of vitality. A 12th generation winemaker Annick is passionate about nature and the authenticity of her wines and ensures that they reflect the terroir by being respectful to the environment.
Les Blancs Palets refer to the white flints that cover the limestone slopes of La Croix Canat that gives this sassy Sancerre its deliciously dry flinty character. Bottled late and matured on the fine lees this really is top class Sancerre, with great depth of gooseberry fruit married perfectly with minerality and fine acidity to balance.
As we are into Asparagus season we are paring this with British Buttered Asparagus and pan-seared Scallops.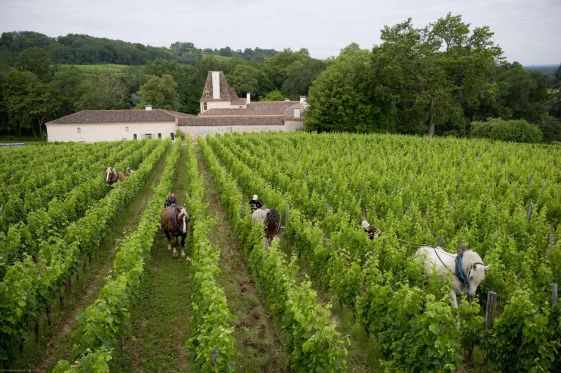 A fairly new producer to our portfolio, Chateau Jean Faux is an 18th Century estate located close to the Cotes de Castillon. Purchased by Pascal
Collotte, a former Saury barrel cooper in 2002 and converted to 100% biodynamic farming techniques in 2011, the estate consists of 45 hectares of woods, orchards, rolling hills and 11.5 hectares of vineyards. Only 2 hectares of vines are reserved for white grapes, Sauvignon Blanc and Semillon, all grown on the hillside and on the plateau.
In order to preserve the full aromatic expression of the wine Pascal uses a soft touch in the winery when crafting the Sauvignon Blanc and Semillion Blend (5%) from a gentle cold fermentation to maturation on lees in stainless steel the Jean Faux "Les Pins Francs" is laced with expressive green, grassy flavours. Lime, lemon peel and white flowers are all nicely presented in a complex textured finish.
Look no further than pairing this wine with pan-fried cod and a beurre blanc sauce.
For a fuller, richer style Bordeaux Blanc with a touch more Semillon and a little judicious barrelling the Château Jean Faux "Radegonde" Blanc could be just the ticket.