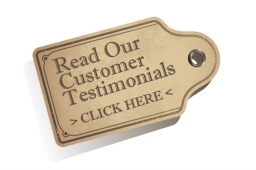 Testimonials
We're really proud of our relationships with our clients. We go to some extraordinary lengths to ensure our customers and their businesses are properly cared for. In return we get happy clients that are occasionally known to say some really kind words. Below is a selection of our most recent testimonials...


What superstars
"Jascots was fantastic the other night we had an event and one of our event managers had forgotten to order the champagne for their event, we called Rob our account manager and within 5 minutes he called us back to say it was being loaded into a van and sent over to us asap, in perfect timing for us to chill it down and serve to the client what superstars!"
Charley Taylor Smith - Head of Hospitality and Events
Keep up the good work
"I just wanted to let you know that your bottle collection service is amazing! It is great to know that all of our glass and cardboard waste is going to a dedicated recycling plant, and by being given a waste transfer note it enables us to keep a record and display to clients that we are doing our bit to ensure as much waste as we can is not sent to landfill. Combining a collection with a wine delivery reduces our carbon footprint further and means there is no need for extra collections by our waste company. As you know, space in our venue is at a premium and it really has alleviated the need for endless bags of bottles to be collected for recycling. We just pop the empty bottles straight back into their boxes and the super team of drivers deliver and collect on request. Keep up the good work team Jascots!"
General Manager - Dish Catering
bubbles at the best price
"To the lovely and slightly ridiculous Jascots Gentlemen.  I just wanted to say thank you to you all for your combined efforts on getting us wine and bubbles at the best price for our ball. I know it was ages ago but we were waiting for a little video for you from Christie at Mama Laadi's Foster Home."
Joanna Stewart - Afrikids
What a great Company
"Good to know I can order Saturday morning - What a great Company Jascots is! I absolutely have to say that the more experience I get of this Wine list, the more I admire it - and I was pretty impressed with it on first sight!"
Karen Hampson - Hansom Cab
I wish I could bottle up what you know
"Great session today, really enjoyed, it is the matching of the wine to food that really is of interest to us all as a route to selling more and better wine, and armed with some of this knowledge, it will certainly make this easier - I wish I could bottle up what you know and give myself a swig of it each time I speak to a client about wine!"
James Cornewall-Walker - Royal Institute of British Architects
no hesitation in recommending Jascots
"Can I just say that I have thoroughly enjoyed working with Jascots and thoroughly enjoyed sampling your many and varied wines over the years.
Your service has been second to none and you have helped me out on so many occasions over the years, with short notice orders and ad hoc requirements, I have lost count!! I would certainly have no hesitation in recommending Jascots to anyone that is for sure."
Neville Last - Science Museum
A wine merchant for all seasons
"Jascots always respond to all JWT's needs be it one bottle of super value wine or several crates of amazingly fine wine and all bottles in between.  A wine merchant for all seasons!"
Lady V - JWT
an amazing partner
"We have worked with Jascots Wine Merchants for a number of years and I have worked very close with Ben for the last year at the Royal Society.  Jascots have been an amazing partner throughout this time and have surpassed all expectations of any supplier I have.
The dealings with them are professional and fuss free.  Their knowledge and advice has been paramount in compiling the new wine list, which has received a lot of acclamation within the Royal Society.  Dealing with Ben Scott through this whole process was superb. His willingness to get things done and the pleasant manner in which he dealt with the whole process was second to none.  In comparison with other suppliers I use and have used Jascots are by far the best at what they do.
Keep it up guys!!"
Oscar Luque - General Manager Royal Society
super friendly and reliable
"It is always a pleasure to work with Jascots.  The team is super friendly and reliable.  Their knowledge of the industry is second to none and you can always depend on them to make your event a memorable occasion."
Events Manager - Leading Global Law Firm
they saved my skin
"...thank you and your team for the best service in London... I can see that at Jascots everyone works together as a team striving towards service excellence and boy do they deliver.
Please pass on my thanks to everyone that made this seemingly impossible task happen in such a short period of time. They saved my skin, made a wonderful evening even better and my client was very impressed with your service. Keep up the good work and if at any point in time I can return the favour please knock on my door."
Catering Business Support Manager

Get In Touch
For more information about any of our services contact Jascots.
Telephone 020 8965 2000
Email enquiries@jascots.co.uk