Weingut Stift Goettweig
Stift Gottweig is one of Austria's oldest wine estates and best exponents of it's trademark grape Grüner Veltliner. Steeped in tradition the winery traces its roots back to the year 1083 and the foundation of the vineyards clustered around the Göttweiger Berg in Kremstal.
The jewel in the crown is the Ried Gottschelle, undisputed as the greatest vineyard in the Göttweiger Berg. The wine produced here is highly concentrated, sumptuous Grüner Veltliner from old vines between 50 and 70 years in age. What is possibly even more remarkable about this estate is the quality of their humbler wines – the "Messwein" Grüner Veltliner has been an institution at this Benedectine Monastery for centuries, it can only be produced with the permission of the bishop and must be the most impressive "altar wine" to be found anywhere.
For those looking for a benchmark style of Austrian Grüner Veltliner Stift Gottweigs "Furth" Grüner Veltliner benefits from the wide range of soil types found around the village and ideal microclimatic conditions that combine to produce an elegant and quintessential Kremstal Grüner.



BUY NOW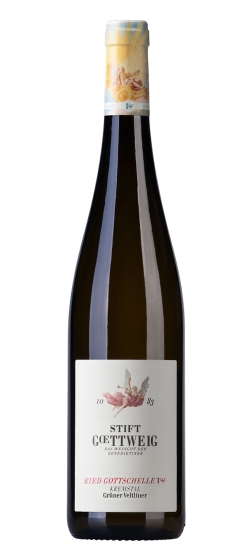 Krems, Austria
Tasting Notes
Fruity and fresh, with notes of ripe apple, banana andhoneydew melon. The…
Food Matches
Baked Camembert, Mussles & Grilled Asparagus
White
Aromatic Whites
75cl
Discover More