Anything but Champagne!
Champagne is arguably the most famous celebratory sparkling wine there is, so renowned in fact that it's often mistakenly used as a general term for all sparkling wines. Well, just like Stilton is from Stilton, Champagne is from Champagne and nothing else should be known as such! With Champagne's success as a template, many other regions produce distinguished sparkling wines that can be enjoyed just as much as their ever famed sibling.
Sparkling wine can be made in a handle full of different ways, the most common being the 'Traditional Method' (used to make Champagne), 'Tank Method' (Prosecco) and the 'Ancestral Method' (Pet-Nat). Discovered by Dom Perignon (the Benedictine Monk!), the Traditional Method is where a base still wine is bottled under a crown cap along with additional yeast and sugar. The yeast then ferments this sweetened wine until dry, consequently giving off C02. The now sparkling wine usually ages on the dead yeast (lees) adding richness and brioche notes. The bottle goes through a process known as riddling where the bottle is frequently turned until all the sediment sits in the neck. The crown cap is then quickly removed along with the lees, this is called disgorgement. Dosage, a blend of sugar and wine to add sweetness, is typically added before the wine is finished with a cork. This method is probably the most costly but pays its way in favour of characterful wines.
Champagne can come with a hefty price tag, not only through the cost of the process, but also for that dear champagne soil. This said, you can get bang for your buck when you opt for a wine made in a similar way from a different region. Cremant is the name for when sparkling wine is made in the same style as Champagne but from a separate region in France. Sekt for Germany, Franciacorta in Italy, Cap Classique for South Africa and Cava in Spain. We've put together a case of some of our favourites to broaden horizons on how things are celebrated outside of Champagne.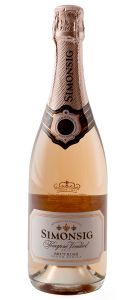 Simonsig Brut Rosé, Stellenbosch, South Africa 2017
First up is an energetic Cap Classique from Stellenbosch; Simonsig Kaapse Vonkel Brut Rosé. 'Kaapse Vonkel' meaning Cape Sparkling, brings you safe in the knowledge that the cool sea breezes, known affectionately as the Cape Dr, have softened the severe South African sun. The Champagne trio of grapes, (Chardonnay, Pinot Meunier and Pinot Noir) are given an Africa kick by swapping Chardonnay for Pinotage. A full flavoured dry sparkling with a gorgeous soft spritz followed by bright pearly notes of red fruits and summer berries. A great match for a seafood feast or a fresh berry pudding like an Eton mess, sparkling wine is NOT just an aperitif!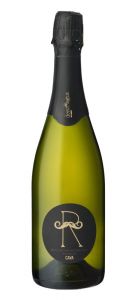 Cava Descregut Brut Nature Reserva 2016, Organic, Catalunya, Spain
Next up is the Cava Descregut Brut Nature Reserve, Organic and hailing from Catalunya in Spain. A staff favourite made from three distinct local grapes, 55% Xarel.lo, 35% Macabeu and 10% Parellada, all aged together for a minimum of 24 months. Perfectly balanced between fruity tones and tertiary notes, this is Cava but not as you know it. Although this wine would suit a multitude of different foods, our favourite pairing is Oysters, delicious!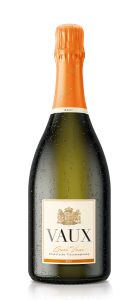 Vaux Cuvée Vaux Deutscher Sekt Brut, Pfalz, Germany 2015
German sparkling is shrugging off any misconceptions you once might have had. Let me tell you now, Sekt is great! Germany is one of the biggest producers of sparkling wine by volume in the world. Our friends over at Schloss Vaux in Pfalz are producing some of the best Deutscher Sekt (a more premium Sekt) in the business. Vaux Cuvée Vaux Deutscher Sekt Brut is a brilliant blend of Pinot Noir, Pinot Blanc and Riesling. 24 months on lees gives a rich and velvet subtlety whilst the Riesling adds bright notes and complexity. We think something along the lines of a poached egg on asparagus would be a champion match with this wine, maybe add some truffle too, why not...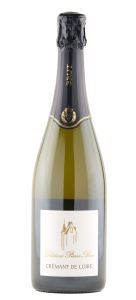 Cremant de Loire, Pierre Bise, Loire, France 2016
Last but by no means least in the case, is a Crémant de Loire by the amazing Chateau Pierre Bise, one of the leading producers in Loire Valley. Winemaker Claude Papin, and sons René and Christophe's philosophy is simple, to intervene as little as possible using natural fermentation with indigenous yeasts. The family promote biodiversity in the vineyard, giving homes to all manner of flora and fauna. This 100%
Chenin Blanc Cremant is a real marvel, zippy crispness with creamy fine bubbles and notes of pecan, ripe apples and shortbread biscuits, sounds delicious right? A favourite of mine, I find the apple notes to be complemented by something porky…A nice chargrilled pork chop? Yes please.
If you've heard enough and have a tingling in your taste buds for something sparkling, click HERE to order our 'Anything but Champagne' case and start comparing them yourself. Happy tasting!
BUY NOW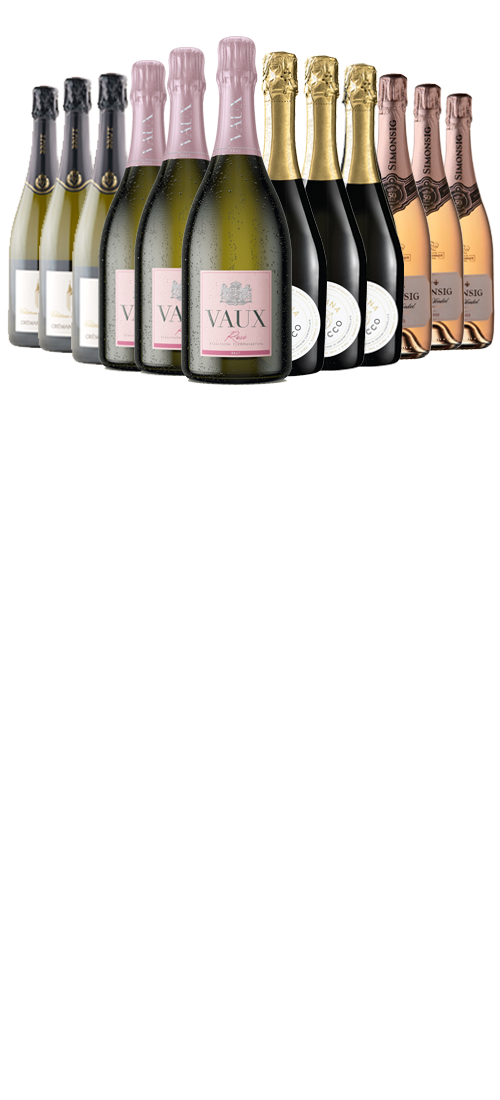 Champagne is wonderful and all… but that's not the only region out there in the sparkling wine stratosphere! We've compiled a delicious case which would impress even the most discerning of Champagne fan. 
Discover More