Château De Pommard And Famille Carabello-Baum
Founded in 1726, Château de Pommard combines three hundred years of savoir-faire and the innovative vision for the future.Château de Pommard is home to more than 25 cuvées and by far the largest monopole in Burgundy. Famous for "Clos Mary-Monge" at 20HA, a geological marvel home to seven distinct clay and limestone-rich plots, now protected as one of the world heritage Climats of Burgundy by UNESCO.
In a strive for healthier grapes to create better tasting wines, after 300 years of expertise the estate has begun to change its course to a ground breaking biodynamic conversion. Putting nature first, Chateau de Pommard is taking a hands-off approach and the owners philosophy is to let the vines do all the talking. Their strong belief is to intervene as little as possible,which has meant that as each season passes the land becomes increasingly diverse and alive with wildlife producing a soil that's full of life and excitement. Each vintage has a personal connection with the land as is a very genuine expression of every single grape and the terroir.

Château de Pommard Mixed Cases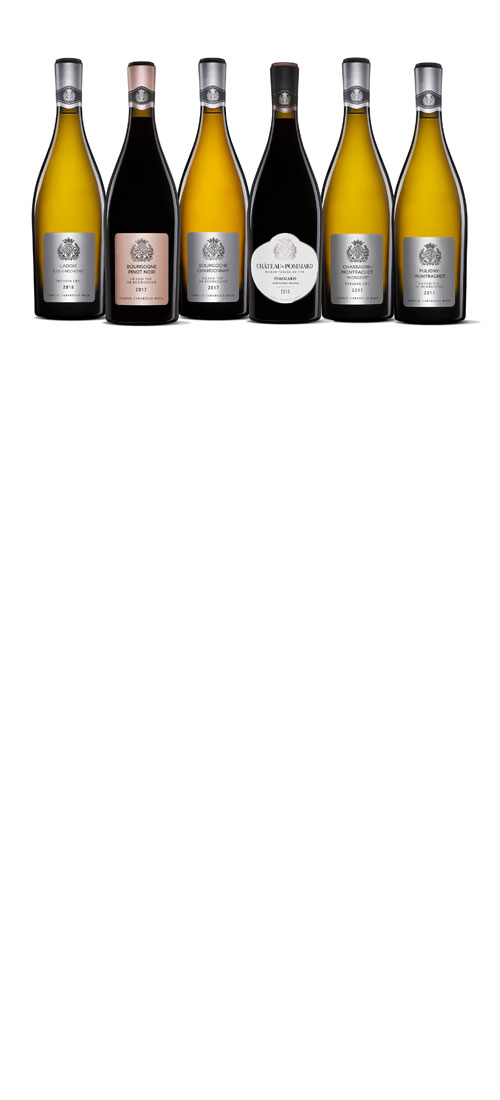 This collection will take you to the most prestigious appellations of red and white Burgundy wines including Château de Pommard Clos Marey Monge unique terroir: Clos Marey Monge Monopole 2016, Ladoix Premier Cru « Les Gréchons 2017 », Puligny-Montrachet 2017, Chassagne-Montrachet Premier Cru Morgeot 2017, Bourgogne Chardonnay 2017 and Bourgogne Pinot Noir 2017.
Discover More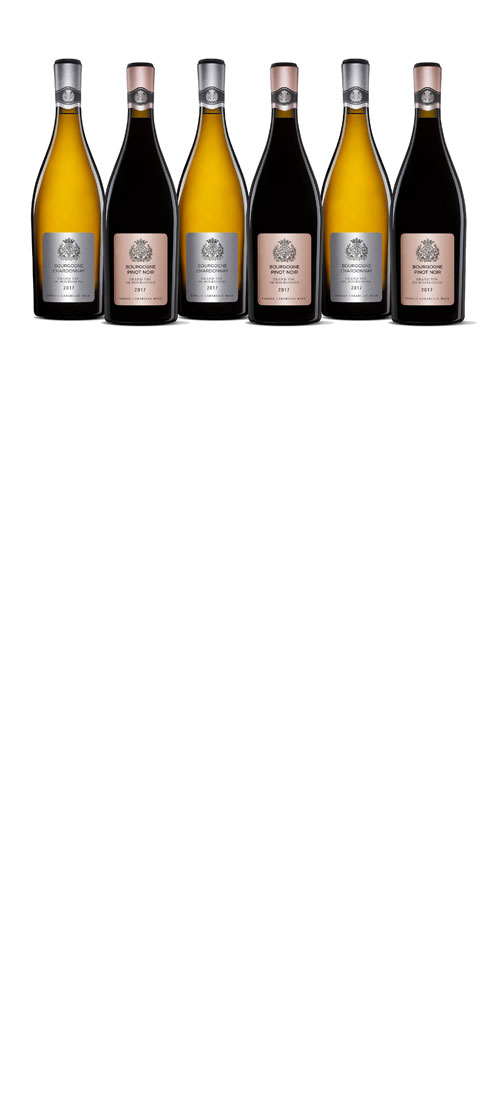 This collection will allow you to discover the magical grape varieties which have made Burgundy's world-renowned reputation: Bourgogne Chardonnay 2017, Bourgogne Pinot Noir 2017.
Discover More