International Womens Day 2021
Happy International Women's Day! The wine industry has long been a male dominated world, historically a hard nut to crack for a up-and-coming female wine professional. IWD2021 theme of the year is #ChoosetoChallenge, a challenged world is an alert world, and from challenge comes change. This month, Jascots is promoting a #ChoosetoChallenge internal culture, ensuring that we ourselves are helping to forge a more gender equal industry. Jascots are lucky enough to have a team of fantastically talented women, we think they're just the absolute bees knees.


Here are some of the amazing women on our team and what they are drinking!
---

Jo Draper
Key Account Manager
'My current fave is so delicious I drank it all and forgot to take the picture…woops.
Brand new to the range, Pech Sirech 2015 Cahors is as chunky as my necklace with ripe dark cherries and blackberries and a super juicy, fresh finish. Oh and it's also Biodynamic…what's not to love!'
---

Abi Bowles
Key Account Manager
'I LOVE bubbles and am a huge advocate for not just 'saving them for special occasions' – why can't Friday be enough of a reason? You can't go wrong with this Memòria Gran Reserva, it's made in the traditional Champagne method, aged for 60 months and blended using only native varietals; Xarel-lo and Macabeo. The result is a deliciously rich and creamy wine with amazing flavours of apples, dried figs, and honey and an almost a sherry like finish.'
---

Chloë Brown
Customer Service & Sales Support Executive
'Spring is coming! At the moment I'm reaching for lighter reds in the hope this might be reflected in the weather! Wishful thinking I know… When I saw this brand spanking new Pinot Noir arrive from Gruner Veltliner heavyweights, Stift Goettweig, I had to give it a go! Big on the nose with lots of violets, cranberries and smoky woody notes. Super light, juicy and well balance. Oddly I had sushi with this and something about the pickled ginger and this wine was a total winner!'
---
Martina Pokorná
Supply Chain & Buying Assistant
'Everyone knows I am the advocate of neglected native grapes, but now and again it is good to revisit the classics. Viré-Clessé "
Rendezvous de Septembre
" from Domaine Rijckaert, an often-overlooked Chardonnay only AOC with no Premieur Crus translates into an invitation to explore in my mind. This particular example with aromas of quince and acacia flowers offers a supple body, freshness and purity that combine into a superb balance. A glass or two in the sun with a nice chunk of camembert, jambon persillé and fresh baguette sounds like a perfect set up.'
---

Gala Sofranac
Marketing and Events Assistant
'I'm always ready for summer and that's why I'm drinking sparkling rosé all year round! Like this traditional method German sparkling wine or Deutscher Sekt, from renowned German producer, Schloss Vaux, famous for its fine sparkling wine estate. Made from mostly Pinot Noir, it has notable strawberry aromas and red fruit flavours, while its other grape companions, Pinot Blanc and Chardonnay bring in its lively character and crisp acidity. '
---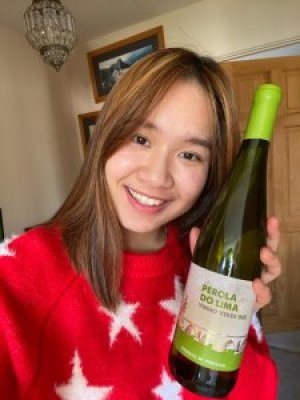 Alice Ruangchai
Finance Manager
'As the newest member of the Jascots team, I've just started exploring this fantastic range of wines. So far I'm loving the Perola do Lima Vinho Verde, this Portuguese classic is ideal for drinking on its own. Full of zesty lime and green apple flavours, complemented by a slight spritz on the finish, typical of this wine. What an easy-drinking wine! simple and refreshing. '
Shop their favourite wines here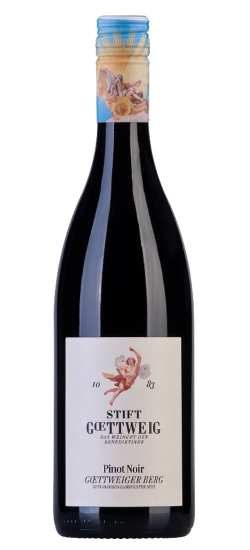 Krems, Austria
Tasting Notes
Grapes sourced from a vineyard with 25 year old vines and grown on loess…
Food Matches
Wiener Schnitzel & Wild game
Red
Light & Fruity Reds
75cl
Discover More