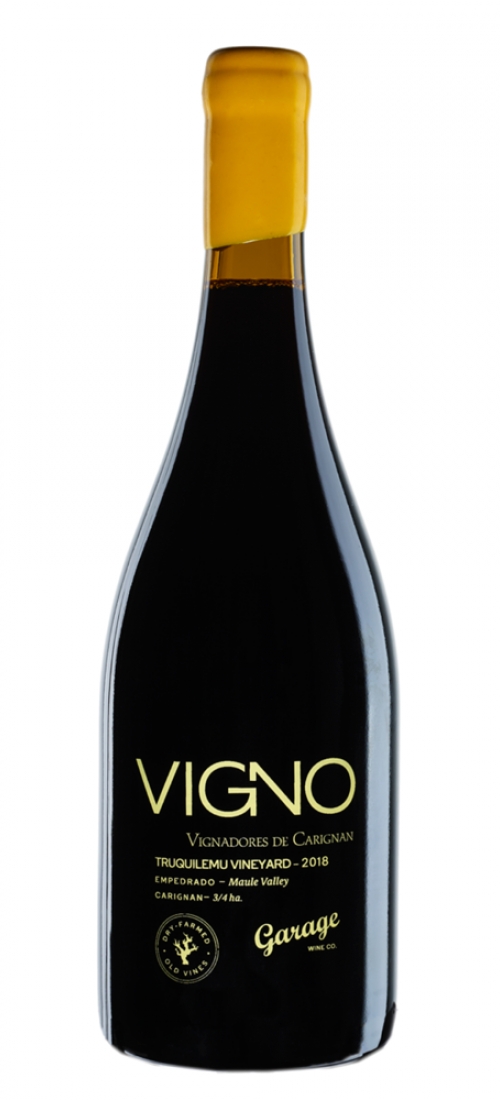 Tasting Notes
Spice and mineral-accented aromas of red and blue fruit joined by slowly emerging violet and rhubarb notes. Sappy and concentrated blackberry, spicecake and floral pastille flavors are balanced by bracing acidity and refreshingly bitter note of blood orange. Finishes smooth, sweet and long.
Wine Profile
Wine Type Red Wine
Vintage 2018
Style Robust & Spicy Reds
Country Chile
Grower Name Garage Wine Co.
Grape Variety Carignan
ABV 13.00%
Closure Natural Cork
Bottle Size 75cl
Allergens Sulphites
SKU GARCOVIGN(X6)18
Grower
Garage Wine Co.
Located in the Chilean Mountains, close to the Pacific are a number of vineyards belonging to husband and wife team, Derek and Pilar. The Garage wine company started in the early 2000's when the pair begun casually making wines for their family and friends. After half a dozen vintages, Garage Wine Co. has a global cult following, recognised worldwide as some of the most… Read More
View More Wines By Garage Wine Co.
Grape
Carignan
Carignan is a late-ripening, black grape variety mainly cultivated in southern France and appearing equally frequently as a 100% varietal and blended wine. It also plays a major part in the Priorat wines of Spain, known locally as Carinena, where some of the finest Carignan dominated wines are to be found. Usually cultivated using the bush vine method, it produces dark, rich… Read More
View More Wines With Carignan Grapes