English Wine Week 20th – 28th June 2020
English wine has had a steady rise to success in recent years, who knew that when the Romans first brought vines over with them that it'd take so long for us to be a contender in wine world! Well, now there is absolutely no doubt that wine made in this country is up there with the best. Local wineries are giving top champagne houses a run for their money and proving their worth when pitted against similar styles grown in countries with longer standing reputations. Winemakers are experimenting with lesser known varietals and producing some really exciting results.

We're incredibly proud to work with some of the country's most successful wineries and their innovative winemakers. From small family run vineyards to larger operations paving the way for sustainable winegrowing.
Along with many others, wine producers were hit hard during this unprecedented season. With so many quintessentially British events such as Henley and Wimbledon cancelled this year, alongside thousands of weddings, the fact of the matter is, there's just a little less to celebrate in 2020.

English Wine Week will run from the 20th – 28th June this year and what better time than now to drink local. We hope that English wine can become as friendly to your dinner table as your usual continental tipple might be. Here's a little background on some of our fantastic local producers and why, if nothing else, we should be celebrating them.
Three Choirs Winery

75 acres of vines that first laid roots back in 1973. Named after the Three Choirs Festival that sees the joining together of cathedrals from Hereford, Gloucestershire & Worcester, England's oldest choral festival. Winemaker Martin Fowke and his team are producing award-winning wines with a focus on sustainability. A staff favourite of theirs is the Three Choirs Winchcombe Downs 2018, a white blend with connotations of an English hedgerow; elderflower, blossoms and nettle.
Click HERE for their full range.
A message from the winemaker, Martin:
Harrow and Hope
A small family run winery in Marlow, Henry and Kaye (and their lovely dog Alfie) work tirelessly to produce world-class sparkling wine. The vineyard sits on chalk and flint slopes, perfect for growing the ever famous Champagne grapes – Chardonnay, Pinot Noir & Pinot Meunier. Sticklers for the details, they ferment each plot and grape varieties separately in small batches resulting in as many blending options as possible. Their award-winning Blanc de Noir is really quite knock out. 3 years ageing on lees and an extra 6 months post disgorgement, it's drinking beautifully now so why not!
Find more amazing sparkling wines HERE.
A message from the winemaker, Henry:
Bolney Wine Estate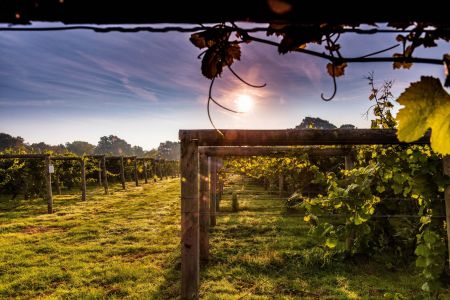 Pioneers of the industry based down in the sunny South Downs, Bolney have been crafting delicious wines of all styles since 1972. In 2017 they were awarded the prestigious Winery of the Year at the UK Wine Awards. Alongside a distinguished portfolio of sparkling and still wines, last year Bolney released a Rosso Vermouth. I'd recommend this on a sunny evening with some tonic and a slice of orange.
To find out more about our wines from Bolney, click HERE.
Lyme Bay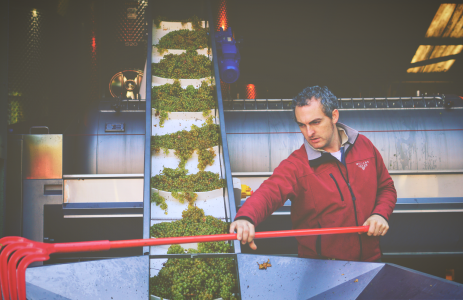 Lyme Bay source their grapes from the best vineyards across the UK to make sure they're producing the finest quality English wines. Quality is prioritised over quantity with a focus on small batch fermentations, only producing a vintage in years of the best harvests. Lyme Bay Pinot Noir Rosé 2018 is a hot contender for one of our favourites. 100% Pinot Noir from a single vineyard, this wine shows complex aromas of cherries, rosehip and strawberries.
To see more of their range, click HERE
Nyetimber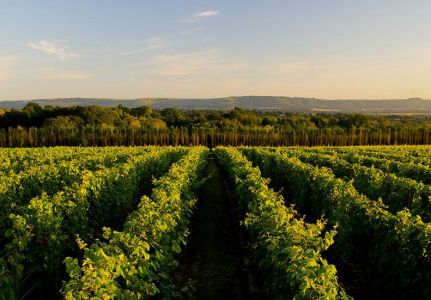 The holy trinity of 'Champagne' grapes were first planted at Nyetimber in 1988 with a view to producing premium sparkling wine. In 2006, Eric Heerema took the reins and employed Head Winemaker Cherie Spriggs and partner Brad Greatrix to drive the business towards success. The team have gone on to win numerous international awards and are rivals against some of Champagne's most highly regarded vineyards. A brilliant wine to dip your toe in is the Nyetimber Classic Cuvee Militi Vintage, complex and elegant with toasty honey and almond notes.
Take a look at the rest of Nyetimber's fabulous wines HERE.
Sixteen Ridges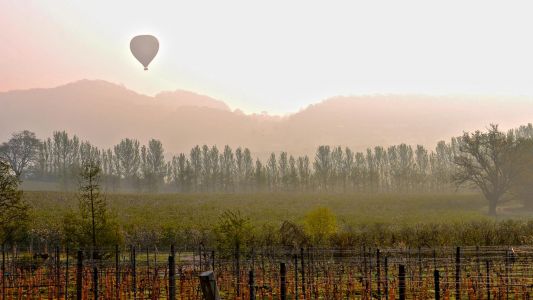 Sixteen Ridges vineyard was planted in 2007 on ancient south-facing ridge and furrow field. The thriving Pinot Noir grapes grown here are brought to the winery in Ledbury and vinified into the multi award winning sparkling and still wines. The winery are challenging convention by discovering new techniques in production, from small batch co-fermentation to single varietal trials grown under tunnels. Try their Sixteen Ridges Pinot Noir Early Red for a foray into how successful English red wine can be these days. Deep ruby with aromas of violet, cherries and toasted oak, matches perfectly with roasted game meats or a mushroom risotto.
To see more of their range, click HERE.