Filter Wines
Wine Type
Style
Country
Grower
Region
Food Match
Grape Variety
Alcohol
Vintage
Closure
We Recommend
We think that with over 400 different wines on our list, you would expect your wine merchant to help you with your selections.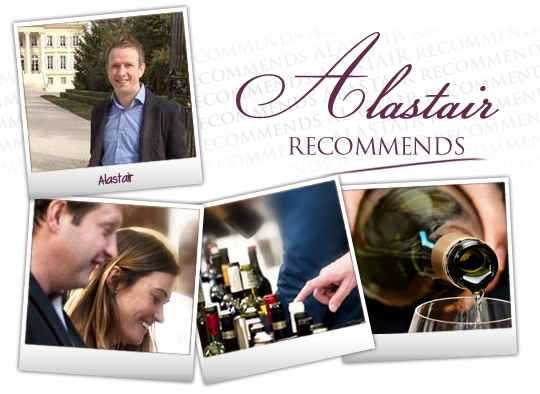 We also think that whilst many of you love to pick up the telephone and chat through your wants and needs with our great team, some of you may not have the time for that.  So, we have asked Alastair Pyatt, Jascots' Master of Wine in-training, to give you his own personal recommendations for this winter.  So here they are...
For Winter 2013, Alastair recommends...
Sparkling
Moscato d'Asti 2011, Paolo Pizzorni, Piedmont, Italy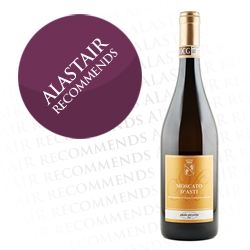 Having been somewhat unfairly forgotten in recent years, Moscato d'Asti has been through a real renaissance of late - with its low alcohol (5.5%), bright fizz and mouth-watering, grapey ebullience, this example from Paolo Pizzorni is delicious, versatile and perfect for the party season. Drink it on its own or match with all kinds of desserts, particularly the Christmas sherry trifle. It is also amazing with salty blue cheeses.
Laurance Collection Privée Brut NV,
Loire Valley, France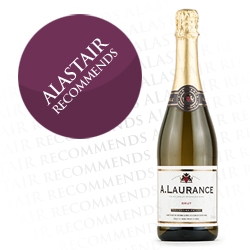 A brand new addition to the Jascots portfolio, the Collection Privée Brut is made exclusively for Jascots by Laurance in the Loire Valley town of Saumur, who have been making top class sparkling wines for over 200 years. The combination of Chardonnay and Chenin Blanc (for which the Loire Valley is renowned) in the blend results in a wine of lightness and subtle charm, full of waxy citrus and granny smith apple flavours. Serve as an aperitif alongside canapés or as an accompaniment to all kinds of lighter seafood dishes.
Champagne Pannier EV Brut Selection NV, France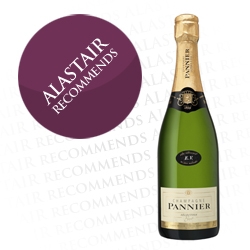 Champagne Pannier is aged for 3 and a half years before release, much longer than the minimum legal requirement, as suggested by the 'EV' or 'extra vieillissement' in its name. Consequently, the wine shows toasty yeasty notes on the nose, baked apples and terrific balance on the palate. Its elegant, persistent mousse and long, lingering finish reveals just how serious it really is, making it a must have Champagne on any discerning list. Try pairing with scallops or langoustines or simply indulge and enjoy by itself.
 
 
 
 
White
Goleta Sauvignon Blanc 2013, Valle Central, Chile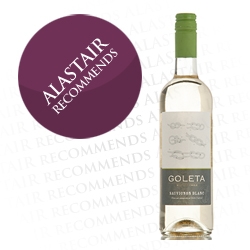 Sauvignon Blanc just keeps on going from strength to strength, and it can be difficult to find one of top quality at such an affordable price, but we've gone to great lengths to find one that does exactly that. Grassy and citrusy on the nose, leading on to more zesty citrus fruits and eventually giving way to the tell-tale Gooseberry character of New World Sauvignon on the palate - this is dry, crisp and succulently fruity. Drink on its own or alongside goat's cheese for a match made in heaven.
Bolfan 'Primus' Riesling 2011, Zagorje, Croatia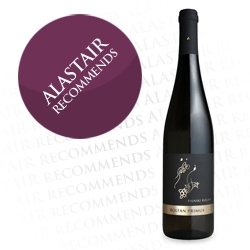 We are now on our third vintage of this wine from the terrific Bolfan estate in Croatia, and they just keep raising the bar with every year that passes. I didn't think that they could top their 2009 vintage but 2011 is their best effort yet, seriously impressing us all when we tasted it at Jascots HQ for the first time recently. Delicately aromatic on the nose, with fantastically concentrated lime, peach and guava on the palate, all complemented by fantastically structured acidity and gorgeous mouth-feel, this represents astonishing value. To be honest, I'd be very happy just drinking this on its own and appreciating its sheer class.
Pouilly-Fuissé  'Les Grands Climats' 2012,
Domaine de la Chapelle, Mâcon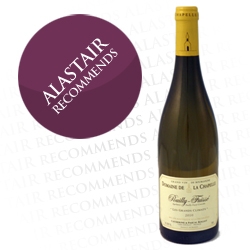 With prices in the Côte d'Or sometimes a little too eye-wateringly expensive, wines from a little further south can look very attractive indeed, and Domaine de la Chapelle's are surely some of the most appealing of all. 'Les Grands Climats' comes from vines of an average age of over 50 years and shows fabulously concentrated, ripe and complex Chardonnay fruit, with soft and supple vanilla oak in the background. Absolutely perfect to match with all manner of roasted poultry and game birds.
 
 
 
 
Red
Monastrell 2012, Castillo de Jumilla,
Jumilla, Spain
(Gold Medal Winner, Berlin Wine Trophy 2013)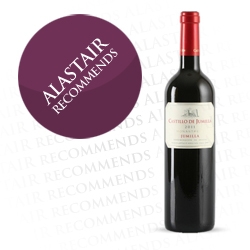 Another new arrival here at Jascots, and something Spanish that is neither Rioja nor Ribera del Duero. Made from 100% Monastrell (more commonly known as Mourvedre), the 2012 from Castillo de Jumilla is achingly pretty  and drinkable - deep purplish red, with tinges of mature fruit, cherries and blackberries on the nose and palate. Smooth tannins complement the sweetness of fruit, all rounded off by a subtly spiced finish. Try pairing with charcuterie, stews and casseroles.
The Smoking Loon Old Vine Zinfandel 2011, California, USA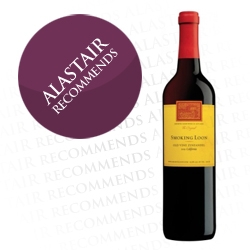 California has a well-deserved reputation for making high-class Zinfandel of the red variety, and the Smoking Loon is one such example, with its enticing blend of concentrated fruit and spice. Rich blackberry, loganberry and damson combine with cinnamon spice and velvety soft tannins, while the alcohol is a pleasingly restrained 13.5%, which makes a refreshing change from the many super-charged, high alcohol Zinfandels out there. This is a fantastically versatile wine to match with so many foods - white meats , barbecued meats, casseroles and richly sauced pasta dishes all partner the Smoking Loon fantastically.
Chateau d'Arcole 2009, St-Emilion Grand Cru, Bordeaux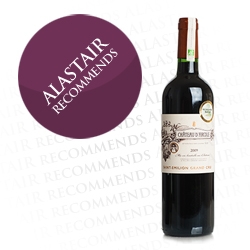 The recommendation for this wine really writes itself - top class right-bank Bordeaux from an absolutely stellar vintage at an attractive price. Not only was 2009 a fantastic vintage, but the high proportion of Merlot in the blend means the 2009 d'Arcole is already drinking nicely, so is perfect for Bordeaux fans short on patience. Ripe strawberries and black cherries on the nose are followed by fleshy black plums, a hint of cedar and cigar box on the palate and a long finish combining this earthiness and purity of fruit with soft, supple tannins.
 
 
 
 
Sweet
All Saints Rutherglen Muscat NV, Victoria, Australia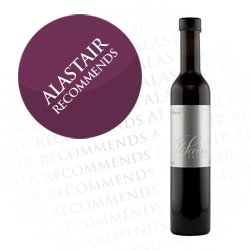 If you've never tried a Rutherglen Muscat before then you're missing a truly decadent treat. Lusciously sweet, rich and dark, the All Saints evokes so many childhood memories of raisins, toffee, caramel, fruitcake, cinnamon, nutmeg - I could go on and on but the best description I can come up with is that this is like Christmas cake in a bottle. Indulgent and over the top maybe, but serve this alongside your Christmas Pudding, or poured over the top of Vanilla Ice Cream and sink into a world of pleasure.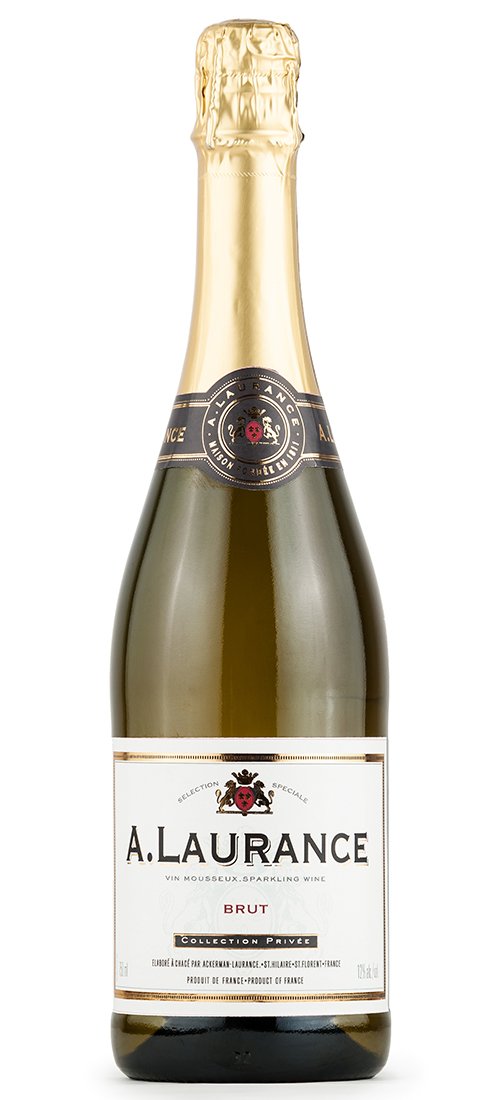 Loire, France
Tasting Notes
Clean, crisp aromas of fresh granny smith apple, followed by citrus…
Food Matches
Canapés & Fish & Shellfish & Antipasti
Sparkling
Dry Light & Crisp
Discover More