Our El Botijo Winemaker Receives MW Title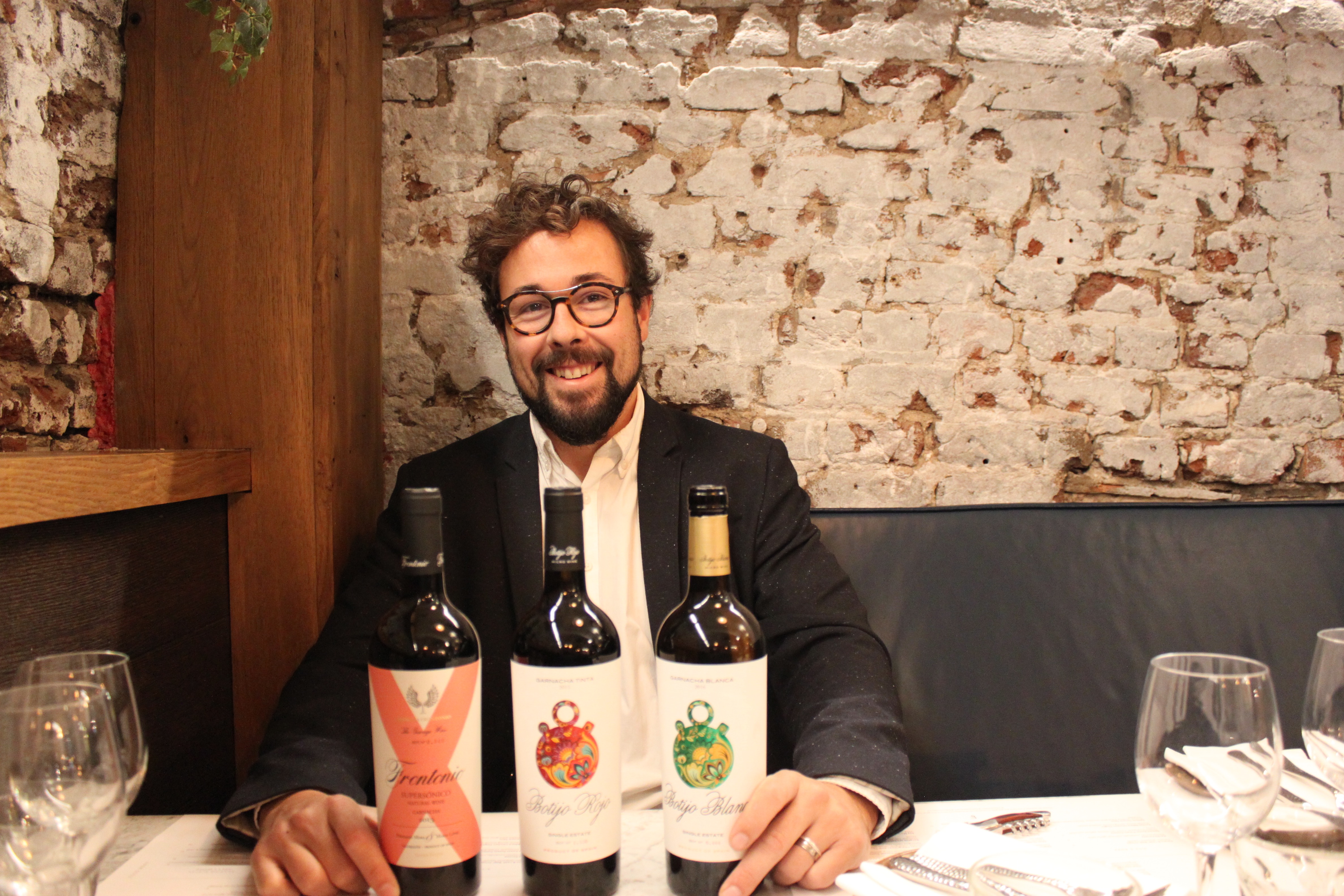 One of our favourite winemakers Fernando Mora has become Spain's second Master of Wine (MW) and only MW to be residing in his native country. He works with organic principles, natural wine making techniques and is a very passionate advocate for Spanish Garnacha (Grenache).
Fernando began his career as an engineer working in the wind industry when he visited a winery in Rioja and fell in love with wine. He began to make wine as a hobby in 2008 where he bought a kit to make his own wine at home and made his first 100 bottles of wine in his bathtub. In 2013, he left his job to pursue winemaking full time and created Bodegas Frontonio which makes our El Botijo wines.
I met with him on his recent trip to London to discuss the journey from the day he fell in love with wine to today, his acceptance of the most prestigious wine title in the world.
Tell me about when you first started making wine... My first vintage was in 2008 but one year later I met my partner Mario. He was my teacher in a tasting course and I approached him to buy 200 kilos of grapes from him and instead he offered me to work with him in his winery. In 2009 and 2010 we were unsucessful with the sales of our wines because we were making entry level wines that weren't able to to compete with the quality of other entry level wines in the region. So we changed our focus and went from making entry level wines to premium, iconic garanacha wines. We made 630 bottles in total which we presented to Michelin-starred restaurants such as Mugaritz - and they listed them!
Describe your wine making philosophy... We are trying to adapt the wine making to the viticulture instead of the viticulture to the wine making. If you do the former, you are left waiting for the grape to fully ripen, what we are trying to do is to not fully ripen the grape so that we can really capture the freshness and flavour profile of the terroir. To support this even further, we adapt our wine making to the grapes. Each time we try to use wine making techniques that bring out the best of the grapes. Each time we are using less and less products and we are now working a lot more with whole bunches - this year we used at least 90% whole bunches with the stem because texture is more important than volume. So there are no rules, it's all our own rules. There are no rules, no recipes, just trying to interpret the grapes each year.
Why are you converting to organic? Single farming is not good for hte environment and using chemicals restricts biodiversity. A small project like ours should be organic. We want to show that are sustainable from the vine to the bottle.
We love your natural wine Supersonico - what is your favourite food to pair it with? I compare the Supersonico to a Burgundian Pinot Noir in terms of acidity and finesse and the red fruits & spices. Steak tartare is a bit oily and a little spicy with plenty of protein so it works great together. The food respects wine and vice versa. But who knows, it's probably because I love Supersonico and I love steak tartare!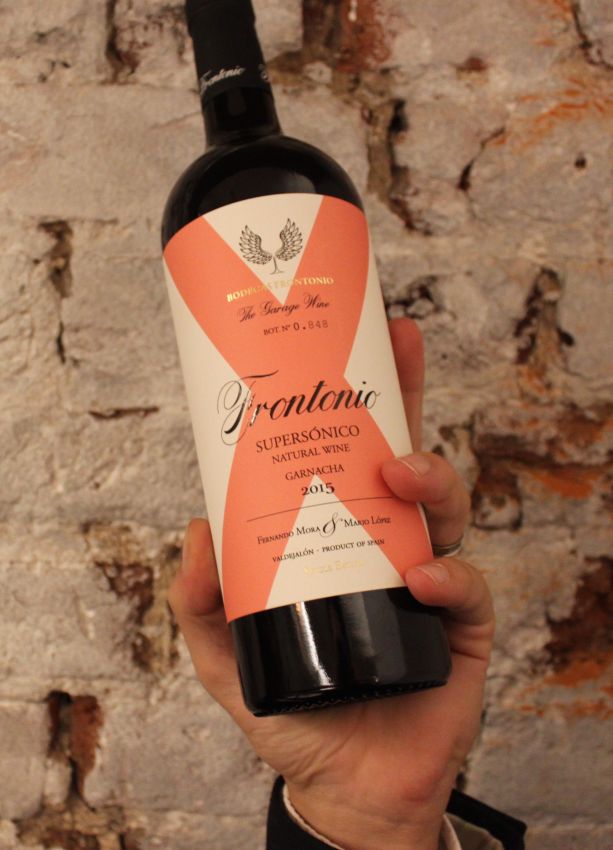 And Botijo Rojo? What's your favourite dish to pair that with? For me it has higher acidity than other Spanish wines so it reminds me more of an Italian red in style. I would pair it with things like rocket, pasta, and tomato based dishes with high acidity to match.
How do you view Spanish wines in the London market? I think for many years they have been viewed as supermarket, cheap, good value wines because we have the right weather for making that style. But now there is a change with young winemakers working on smaller, more quality focused projects that a tell a story. I see this trend towards the more unique, handcrafted style of things in London and for us its an exciting time to grow this market.
Now that you are an MW what is next for you? Spending more time with my wife and starting to enjoy drinking wine again instead of tasting & analysing wine. All my energy will be focused on improving our wines.

Bodegas Frontonio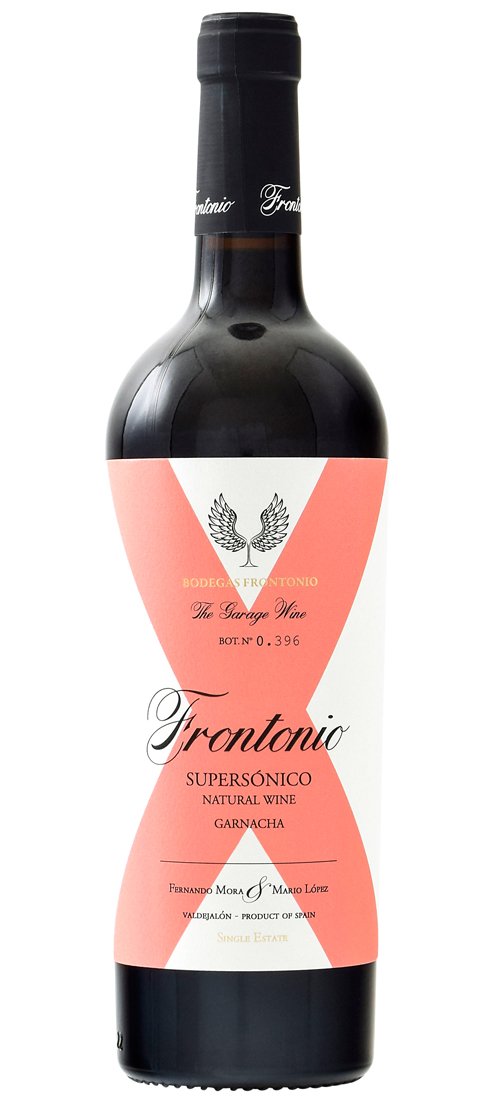 Valdejalón, Spain
Tasting Notes
Clean and bright, this pale ruby natural wine has delicate aromas of…
Food Matches
Steak Tartare & Roast Lamb & Pork Belly
Red
Dry Medium Bodied & Fruity
Discover More