Churton Wines: It's Marlborough, but not as you know it.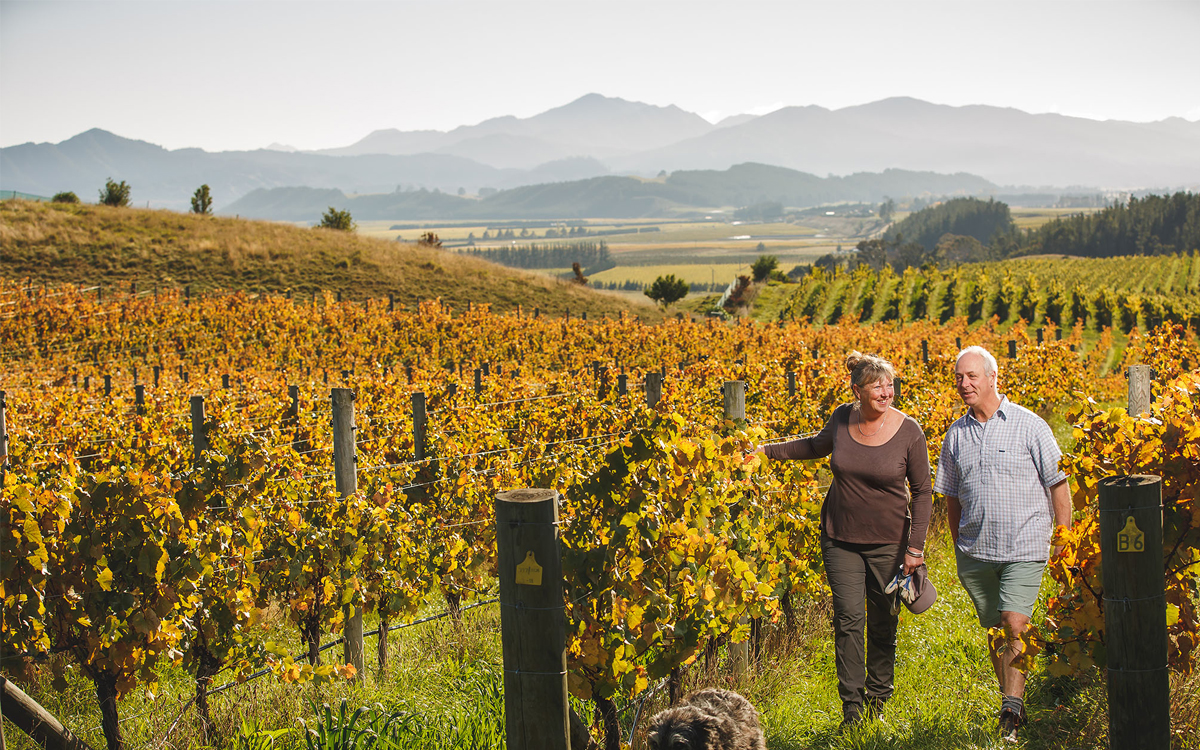 In 1988, Sam and Mandy Weaver waved goodbye to the London wine trade and set off for New Zealand with their newborn baby on an adventure that hasn't yet ended.
Hailing from an English farming family with a microbiology degree in hand and a grounding in European wine, co-founder Sam established himself as a go-to man in the infancy of Marlborough wine. He is still a go-to man if you want to know how to grow grapes with tender loving care and make wines with elegance and restraint. While its makers are as understated as their wines – perhaps it's British modesty – the Churton name should be shouted from the top of the London Eye. It's a leading light of fine wines from Marlborough and if you need any more convincing, read on.
Five Reasons Why Churton is Different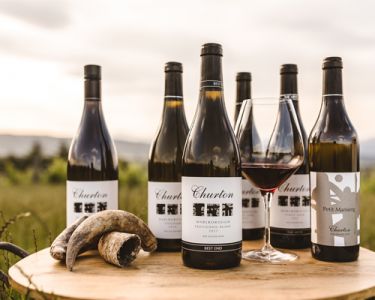 1) Churton has been organic since 2008, which is bloody ages in New Zealand terms. They also farm biodynamically and they're putting thewheels in motion to start the Demeter certification process in 2020.
2) Churton's vineyard is on a hillside at 200m above sea level, which is rare in New Zealand. For those who grew up on a menu of European wines, hillside vineyards were the home of some of the continent's finest wines whether it was the cascading slopes of the Côte d'Or, the vertiginous banks of the Mosel or the terraces of the Douro Valley. The Weavers made the decision to close plant its 22-hectare site on a hillside. It's working out pretty well so far (it's also a lot of work but great wines are not made from sitting down and drinking tea all day)
3) The founders' two sons, Ben (32) and Jack (29) are now taking over the reins and they've introduced a new range under the Churton umbrella for bright young things. Natural State is an experiment with tradition: the dry white is a blend of Sauvignon Blanc, Viognier and Petit Manseng while the red is a vibrant Pinot Noir that's been whole berry fermented. They two wines are organic and suitable for vegans as they're unfined and unfiltered.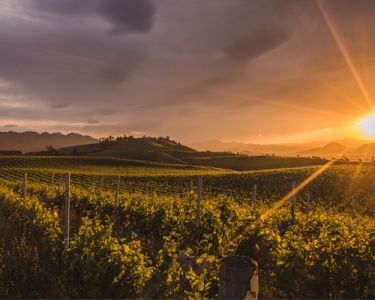 4) Many of the vineyard blocks are named after cuts of meat so you'll find Flank, Blade, Topside, Rump as well as Best End - the 1.2 hectare parcel dedicated to making its superlative barrel-fermented Sauvignon Blanc. The Abyss, the source of its eponymous Pinot Noir is so-named as it perches on a cliff-edge, overlooking a steep drop to the Omaka River below.
5) Unlike the majority of Marlborough producers, Churton's yields don't exceed 1.5kg per vine and they don't machine harvest. If you want to make elegant Sauvignon Blanc it's all about hand harvesting and whole bunch pressing into large barrels. Winemaker Ben lets wild yeasts do their job and for the first time in 2017, the Best End Sauvignon Blanc had no fining, no filtration, no stablisation and the merest touch of SO2. That's about as close to natural as it gets (without smelling and tasting weird).
Related Blog Posts